4WD Action all about 4WD & Outdoor Battery and Solar Products - 4WD Action Video
All about 4WD & Outdoor Battery and Solar Products with 4WD Action Magazine Australia see our 4WD Action Video Campfire Chat with Graham.
We sat down at the campfire with Graham from Australian 4WD Action Magazine, Australia's highest selling and favourite 4WD magazine. It's a 4WD magazine written and published by 4WD enthusiasts for 4WD enthusiasts.We chat to Graham about what Australian 4WD enthusiasts look for in a 4WD Action Shop and discuss the best options for Battery and Solar and other 4WD & Outdoor products. We talk, 12V Camping, Deep Cycle Batteries, Battery Chargers and Dual Battery Systems for 4WD and 4x4 Auxiliary use such as winches, Fridge, lights etc.
Aussie Batteries and Solar are experts and can provide the right advice on your battery options & charging solutions. We have been providing the 4WD community with superior service and cost effective options for over 15 years.
See our range of 4WD & Outdoor Battery and Solar Products
November 18, 2015 | Comments
Blog Posts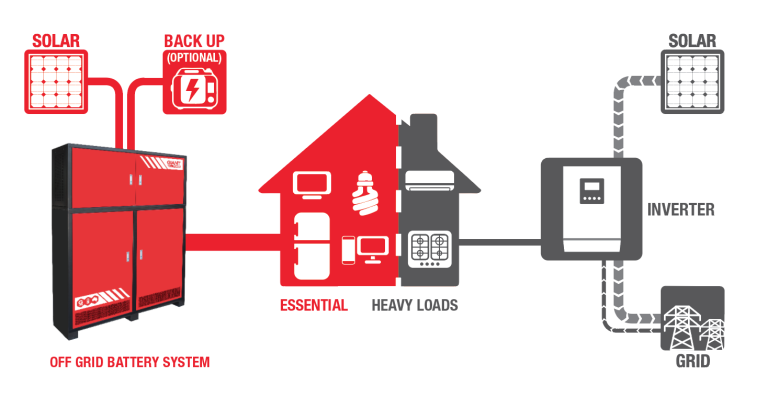 Our friends at Giant Power have been assisting the Solar Choice website in a primer on partial off-grid systems. In this article, Solar Choice discusses going partially off the grid as a... read more
View more posts
Free eBook
Learn everything you need to know about
Deep cycle batteries
Solar panels
Portable fridges
Inverters
and more!
Download now