IPS 4000WM Prewired Single Board with System Enclosure
SKU:

BRC-4000WM1
Key Features
---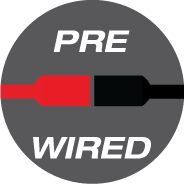 Pre-wired and Fully Tested
Our off grid boards are pre-wired in our warehouse, and tested before we have them shipped to you.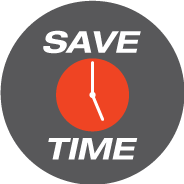 Save Time With On-Site Installation
Because our off grid boards are pre-wired, you'll save precious time installing your system, or buying extra items you did not expected to need.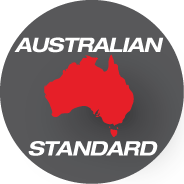 Meets Australian Standards
This complete off grid board is assembled according to the current Australian Standard.
Overview
---
Video Overview
Save yourself time, money and hassles when installing your next off grid system!
Our off grid boards are built with everything you need for an off grid system in a pre-wired format that is easy to install. This pre-wired system saves you precious hours of on-site installing, and avoids the discovery that you need extra parts you don't have on hand. Pre-wiring also ensures that all components are functional and ready to go.
Our boards focus around the Integrated Power System (IPS) unit that provides the inverter, solar controller, and battery charger. The IPS is wired with cabling, breakers, fusing, and everything else that is required - all according to current Australian standards. Each board is tested prior to being sent, avoiding faulty components upon delivery. Once the board is on site, installation is as easy as connecting the battery bank and solar, and having an electrician wire it to the main board.
Important Note: AC output (for inverter 240V from the unit) requires hard wiring, and for safety reasons will need to be installed by a qualified electrician. PV may be installed by a competent person if using extra low voltages, otherwise this will also need to be installed by a qualified electrician or off grid installer.
Board Inclusions
1x Giant Power 48V 4000W Integrated Power System
1x Giant Power Vermin Resistant System Enclosure
2x AC 32A Breaker Single Pole
2x Miniature Circuit Breaker 2 Pole DC 32A 500V
1x Miniature Circuit Breaker Enclosure 4 Pole IP66
1x 9 Pole Enclosure
1x HRC Enclosure NT00
2x HRC Fuse 160A NT00
1x Meter A/C - kWh Din Rail Mount
1x Generator Input Plug
1x Sticker - Solar Safety Label Kit
1x Sign - Warning Spark Hazard - Metal
1x Sign - Electrolyte Burns - Metal
1x Form Ply 1200 x 600
1x Board Wiring & Sundries
Reviews
---
No product reviews yet - be the first!
Specifications
---
IPS 4000WM Prewired Single System Board
Dimensions
770 x 380 x 620mm
Approx. Weight
40kg
Giant Power 48V 4000W Integrated Power System
General Electrical
Nominal DC Voltage
48V (MAX 60V)
Peak Efficiency
93%
Transfer Time
<10ms (UPS mode)
<20ms (Appliance mode)**
**Transfer time may be longer (30ms) when used in parallel configuration, and this may cause interruption for certain loads
No Load Power Consumption
<50W
Power Saving Consumption
<15W
Inverter
Continuous Output
4KW
Surge Rating
8KW (5 seconds max)
Output Waveform
Pure Sine Wave
Output Voltage
230VAC +/- 5%
Output Regulation
< 3% RMS for battery voltage range
Output Short Circuit
Circuit Breaker
AC Battery Charger
Charging Mode
3-stage
Boost Voltage
58.4V (Flooded)
56.4V (MF)
Float Voltage
54.0V (Flooded)
54.0V (MF)
AC Recharging Current
60amp (adjustable)
AC Input (Mains/Generator)
Input Power Factor
0.8
Input Voltage Range
90~280VAC (Appliance mode)
170~280VAC (UPS mode)
Input/Output Frequency
50Hz
Solar Charge Controller
Type
Maximum Power Point Tracking (MPPT)
Max Charging Current
60 Amp
Max PV Input/Output
3000W
Max PV Input Voc
145V
MPPT Range
60-115V
Standby Power
2W
Environmental / Mechanical
Temperature Range
Operating: 0oC ~ 55oC
Storage: -15oC ~ 60oC
Operating Humidity
20~90%RH Non-Condensing
Dimension
468x295x120mm
Net Weight
14Kg
Certification
CE
Specifications for all other components are available upon request.
Warranty
---

For more information, please read our full warranty policy