Portable Fridge & Car Fridge
Looking for the best Portable Fridge/Freezers and Car Fridges Online!
** All Our Portable Fridges run on 12V, 24V, 240V **
If you are looking to buy a top quality Portable Fridge Freezer for use as a Car Fridge, Camping Fridge or as a Solar Fridge system then you have come to the right place. Aussie Batteries and Solar have a massive range of Portable Fridge Freezers with 100% Australian Warranties. Our portable fridge freezer range make great Car Fridges and also provide ideal solutions for Camping and Caravanning, ensuring that your food stays fresh for the duration of your trip, and even allowing you to freeze items (great for fishing!)
Our range of portable fridge freezers operate very efficiently, with low power usage, they are easily run from a 12v battery or from your vehicle's cigarette socket and are cooled by the industry leading "Danfoss Compressor" and polyurethane insulation. Our portable fridge freezers can maintain freezing cold temperatures no matter what the ambient temperature is like outside. Best of all, you can monitor and control the temperature with an easy to use digital display. They are great as a Car Fridge, Portable Fridge for Camping and Caravanning.
You may also want to check out our range of Solar Fridge Kits that include Batteries, Solar and everything you need to get started. For expert, tailored, no-obligation advice on portable fridges and car fridges email or call our friendly team on 1800 853 315
Watch our video on Portable Fridge
Blog Posts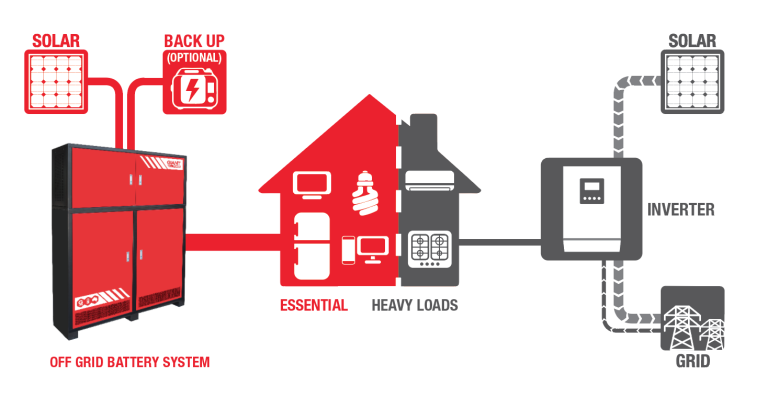 Our friends at Giant Power have been assisting the Solar Choice website in a primer on partial off-grid systems. In this article, Solar Choice discusses going partially off the grid as a... read more
View more posts
Free eBook
Learn everything you need to know about
Deep cycle batteries
Solar panels
Portable fridges
Inverters
and more!
Download now