120W 12V Foldable Solar Mat with Sharp Solar Cells (8 panel)
SKU:

FS-SHA-120W
Overview
---
Foldable Solar Panel Mat Perfect as a Folding Solar Panel for Camping
This foldable solar panel mat is compact and light, and unfolds in just a few simple steps which makes it easy to take with you on your next trip. Due to its high quality A-grade Sharp solar cells, this solar mat still offers a large capacity of 120 watts despite its compactness. Since it is flexible, you can place it either flat or on an angle (e.g. on your vehicle windscreen).
Folding Solar Panel - Video Overview
Foldable Solar Panel

Kit Inclusions:
120W Folding Solar Panel Mat with Anderson Plug Connection
10A Waterproof Solar Regulator with Plug & Play Anderson Connections for Solar and Battery
5M Extension Cable (Anderson Plug to Anderson Plug)
This Foldable Solar Panel has SHARP Solar Cells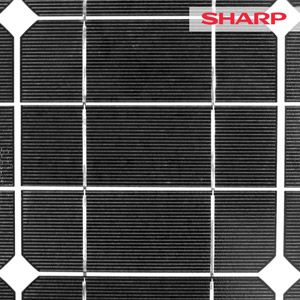 The SHARP brand is known for producing quality electronic products, and SHARP Solar is no exception. With over 50 years of experience in the solar industry, SHARP is a world leading solar manufacturer. Continuously refined and field-proven products provide the optimum answer to practically every energy requirement - from low wattage to up to megawatts, for industrial applications and for residential use. Textured cell surfaces reduce the reflection of sunlight and BSF (Black Surface Field) structure improves cell conversion efficiency.
Reviews
---
120W 12V Foldable Solar Mat with Sharp Solar Cells (8 panel) has a rating of 3.00/5 based on 1 reviews.
Chris in adelaide
Unbelievable output in even poor light for such a easily packed and carried unit, especially as we are very close to exceeding our GVM a problem for many with slide on campers etc. the solar mat would have been better with eyelets all around but we are getting by.

Chris

on 25 June 2017
Specifications
---
120W Foldable Solar Panel with Sharp Cells
Max Power:
120W
Converting Effeciency:
>17%
Max DC:
18V / 6.6A
Open-Circuit Voltage:
21.4V
Short-Circuit Current:
7.6A
Operating Temp:
-20°C - 50°C
Storage Temp:
-10°C - 30°C
Dimensions:
Folded: 360mm x 360mm x 60mm
Opened: 725mm x 1421mm x 10mm
Weight:
Approx 5.96 kg
Warranty
---

For more information, please read our full warranty policy