ATLAS 125AH Lithium 12V Deep Cycle Ardent Heavy Duty Battery Box with 1200w Inverter
SKU:

ATLAS-12V-125XA-INVBOX_AC
Buy now, pay later
Interest free instalments
Four equal payments of $254.50/fortnight, with instant approval online. Learn more
Enjoy your gear now, and pay for it later! We're happy to provide the opportunity for our customers to shop with us using popular pay later options.


How it works
Buy what you want today, pay for it over four equal fortnightly instalments. Use your debit or credit card, get approved instantly.

Ordering online
Add the products you want to your cart, and select Afterpay as a payment option during checkout.
After your order is processed, you can log in to your Afterpay account to view your order, make payments and manage account details.
Note: Afterpay is only available on orders under $2000 value.
For terms and conditions, please refer to the Afterpay website
ALSO AVAILABLE

How it works
Buy now and pay later, with 6 months interest free. You pay over time weekly, fortnightly or monthly, whichever suits you best. Applications are quick, and get a decision in real-time.

Ordering online
Add the products you want to your cart, and select Zip as a payment option during checkout.

Ordering over the phone
Call us on 1800 853 315 and place your order with our friendly staff. Ask to pay using Zip.
Note: ZipPay is only available on orders under $1000 value, while ZipMoney is available on orders up to $10,000 value.
For terms and conditions, please refer to the Zip website
Overview
---
ATLAS LITHIUM - 125AH Lithium Deep Cycle Battery with ARDENT INVERTER BATTERY BOX 1200W with FREE SHIPPING to most areas Australia Wide.
Atlas 125AH Lithium Deep Cycle Batteries are the ultimate deep cycle battery technology perfect for upgrading from AGM/Gel/Lead-Acid batteries. Atlas 125AH Lithium batteries are high-quality lithium batteries with unrivalled performance and superior battery life for use in a range of deep cycle power applications. Atlas 125AH 12V lithium battery options deliver longer-lasting power, and they are built to survive and thrive in Australia's toughest camping, caravan and 4WD conditions - swap your AGM Battery for the newer technology of Atlas Lithium Deep Cycle power. This 125AH Lithium Battery is perfect for upgrading quickly to lithium battery power for camping, caravans, 4WD, RV's, solar and marine applications. Owning a quality lithium deep cycle battery will make the difference between a good getaway and a great one!
**INCLUDED IN THIS KIT: The Heavy Duty Ardent Battery Box including a 1200W pure-sine wave inverter will instantly turn your AGM Battery or Lithium Battery into a truely multi-functional and portable power hub. Turning your 12V Battery into 1200W of pure sine wave 240 Volt electricity.
The Ardent Battery 1200W Inverter Battery Box gives you reliable 12V and 240V power options. The handy LCD screen makes it easy to see how much battery power you have left. This is a portable, reliable, durable and tough battery box for all your camping adventures! With tons of essential features, the Ardent 1200W Inverter Battery Box will keep your gear running smoothly and efficiently while you relax!
EASILY UPGRADE YOUR SETUP WITH A RELIABLE BATTERY BOX with a 1200W BUILT-IN INVERTER SUITABLE FOR MOST DEEP CYCLE BATTERIES:
Dual Cigarette Output
Dual USB Output
4 x 50A Anderson Plugs
1 x 175A Anderson Output
2 Year Warranty
Digital Voltage Indicator
1200W Inverter gives you 12V & 240V power options.
Thermal, Overload & Short Circuit Protection
Low Voltage Shut Down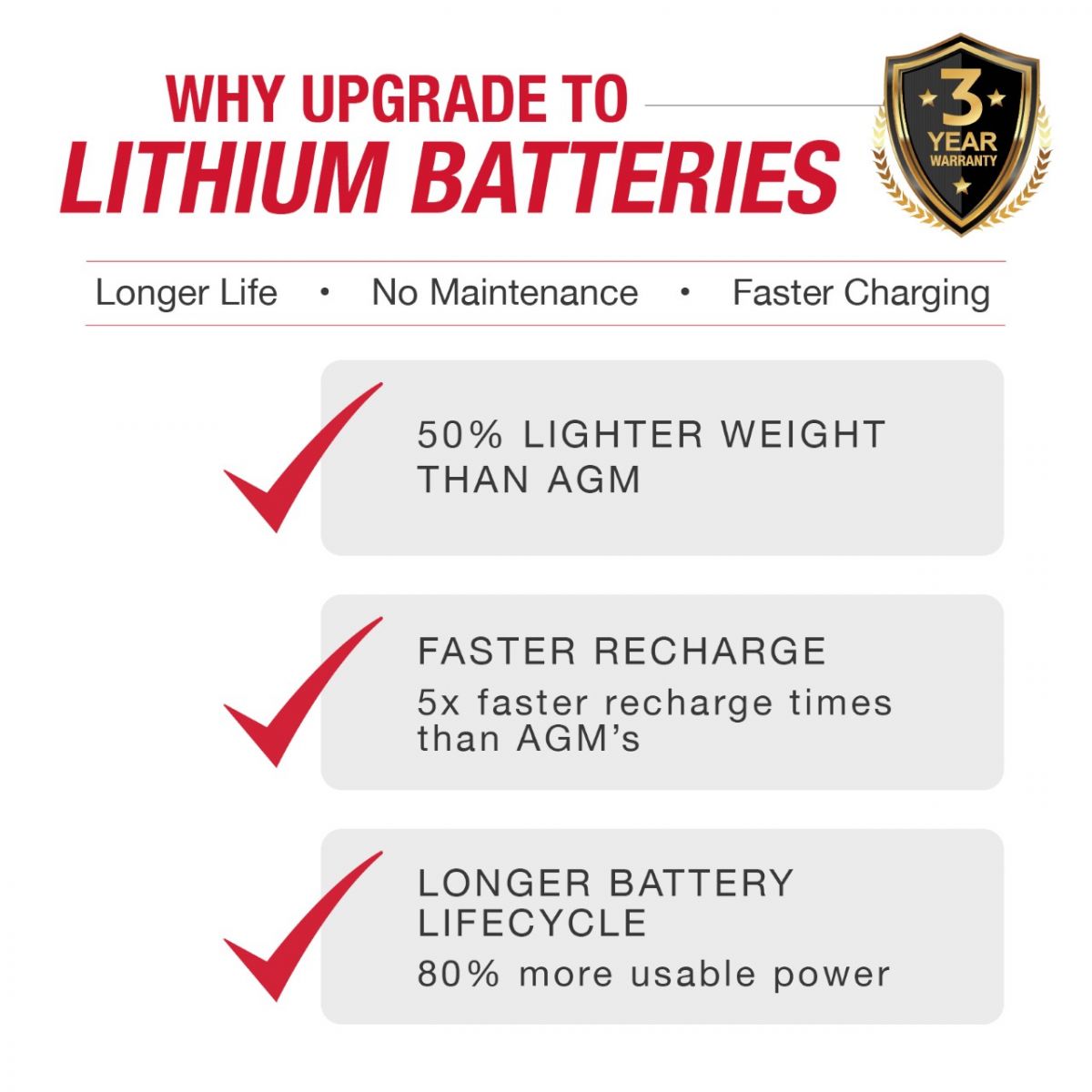 ATLAS 125AH lithium batteries provide the best, lightest, smallest and most energy-efficient lithium batteries, with an affordable price point.
Industry leading 5 year warranty.
Over 50% lighter than Lead Acid and AGM Batteries. *Weighs 13.8kg
ATLAS Lithium Batteries are the perfect replacement upgrade for any Deep Cycle Application - Ideal for weight-sensitive and/or high-vibration applications.
Easy Upgrade from AGM - Use your Atlas Lithium battery the same as your AGM. Benefit from saved weight; and increased usable power.
Atlas Lithium gives you over double the usable battery power for 1/3rd of the weight of comparable AGM/Gel/Lead-Acid Batteries.
Life at 100% DoD: more than 1500 Cycles
Works with most Deep Cycle Battery chargers above (20A)
An ATLAS lithium battery will upgrade your camping battery system, especially if you are going for long periods without electricity.
DOWNLOAD 125AH LITHIUM SPECIFICATIONS BROCHURE >
EASILY UPGRADE FROM AGM TO LITHIUM BATTERIES:
Long Cycle Life: Atlas 125AH Lithium lasts up to 10x longer than Sealed Lead Acid (SLA) batteries
More Usable Capacity: Atlas 125AH Batteries allow you to safely use up to 80% of usable capacity and 99% in an emergency (vs 50%/70% for SLA)
Light Weight: About half the weight of an equivalent SLA battery
Environmentally Friendly: Non-toxic, contains no acid, can be installed in any direction.
LITHIUM BATTERIES ARE THE PERFECT UPGRADE FOR YOUR SETUP: ATLAS 125AH Lithium Batteries have a higher energy density, voltage capacity and lower self-discharge rate than other rechargeable batteries. This makes for better power efficiency. Atlas LiFePO4 batteries store three to four times the electrical energy of conventional batteries of similar size and weight. The other advantage of LiFePO4 batteries is they do not have any negative health risks or environmental risks as the cathode material is not hazardous. Purpose-built for deep-cycle and high-cycle applications, ATLAS lithium batteries provide more runtime, less downtime and 2000+ genuine cycles. Users can also significantly lower the weight of their vehicle as ATLAS is more than 50% lighter than equivalent AGMs. This is especially useful if you need to reduce your GVM or improve your power-to-weight ratio in weight-sensitive applications such as caravans, boats or golf carts.

With Atlas Lithium Batteries you don't need a special battery charger! ATLAS batteries are manufactured with a built-in high-quality battery management system (BMS) that allows for most charger settings (20A)min (except flooded) to be used.
BUILT IN HIGH QUALITY BATTERY MANAGMENT SYSTEM
The (BMS) battery management system will control the charging flow and ensure your ATLAS battery is safely charged under the correct charging parameter. ATLAS Deep Cycle Batteries feature an internal BMS (Battery Management System) that will limit discharge and manage cut-off voltage and protect the inner cells further. The BMS has a maximum charge rate of 40amps. A standard Gel or AGM charger is safe and suitable but will only charge the battery to 97% capacity. Charging the battery to 97% will NOT negatively affect the battery except the small amount of reduced potential power (3%) if discharged fully flat. If your ATLAS battery is charged using a lithium specific charger, it will likely reach 100%. If you already own an AGM/GEL battery charger, we highly recommend saving the cost of a new lithium specific charger by using your existing charger.
PERFECT FOR USE IN A RANGE OF APPLICATIONS:





Running appliances when camping away from power.
Perfect for powering your 12V fridges, lights or any other 12V appliances.
Excellent for use with a solar panel for charging.
Perfect for running in a dual battery system in a vehicle.
Superb for use in 4x4 and marine conditions.
Designed Service Life 12 years.
Ideal for frequent cyclic discharge.
Exceptional deep discharge recovery performance.
Low self-discharge characteristics.
DOWNLOAD LITHIUM OPERATING MANUAL >
ATLAS LITHIUM DEEP CYCLE BATTERIES are designed to give users a 15% quicker charge rate meaning your Lithium Battery works silently in the background keeping the food fresh, 12V lights on, drinks cold, tablets or devices charged!
Why ATLAS LITHIUM BATTERIES are a Best-Selling Deep Cycle Battery with
FREE SHIPPING

to most areas in Australia - Easy-To-Carry Batteries With Incredible Power
MAXIMUM POWER AVAILABILITY

The next generation of lithium power storage is here! ATLAS lithium LiFePO4 batteries weigh less than half of their Lead Acid or AGM counterparts. They may look fairly similar to AGM batteries, but internally an ATLAS Lithium is a totally different, next-generation concept. ATLAS lithium deep cycle batteries are made up of regular LiFePO4 cells, which are in mass production for many portable devices. The built-in internal battery management system (BMS) within each ATLAS Battery ensures all the battery cells are uniformly charged and discharged, as well as providing a short circuit, over current, and reverse polarity protection. This provides you with a higher degree of protection than a traditional AGM deep cycle battery.

KEEP YOUR CAMPING GEAR OR 12V SYSTEM RUNNING SMOOTHLY.

ATLAS Deep Cycle Batteries feature an internal BMS (Battery Management System) that will limit discharge and manage cut-off voltage and protect the internal cells further. ATLAS Lithium Deep Cycle Batteries make perfect backup batteries. They are perfect for virtually any other application where you would typically use a large lead-acid or AGM batteries to get power.

RUN ATLAS LITHIUM BATTERIES IN SERIES OR PARALLEL.

ATLAS Lithium batteries are used around the world and Aussie Batteries work closely with our customers to ensure our battery products are geared to meet your exact needs. An ATLAS lithium battery can be connected in a series. For an incredible amount of energy, you can parallel up to four Atlas batteries. *Batteries must be paralleled with the same model. **Lithium batteries are not recommended for cranking applications.

BENEFIT FROM PROVEN PERFORMANCE - PEACE OF MIND

ATLAS Lithium Deep Cycle Batteries are perfect for getting reliable power for Camping, Caravan, Camper Vans, Camper Trailers, Motorhomes, Marine, 4WDs, RV's & Off-Grid Solar. ATLAS Lithium (LiFePO4) batteries are fast charging, feature a long lifespan, are lightweight and low maintenance. You'll spend less time thinking about your power and more time kicking back or exploring. Unlock a whole new world of free camping opportunities and be ready to escape!

HIGHEST QUALITY CONSTRUCTION = IMPROVED PERFORMANCE!

ATLAS Lithium Deep Cycle Batteries are ideal ancillary batteries to fit into your caravan, 4x4 vehicle, camper-van, RV or other camping setup. The ATLAS Lithium range of Deep Cycle Batteries have exceptional deep discharge and ATLAS LiFePO4 batteries are available in capacities ranging from 75AH to 250AH. ATLAS lithium batteries include an internal BMS (battery management system), enabling the batteries to be connected in parallel to increase capacity for even longer storage.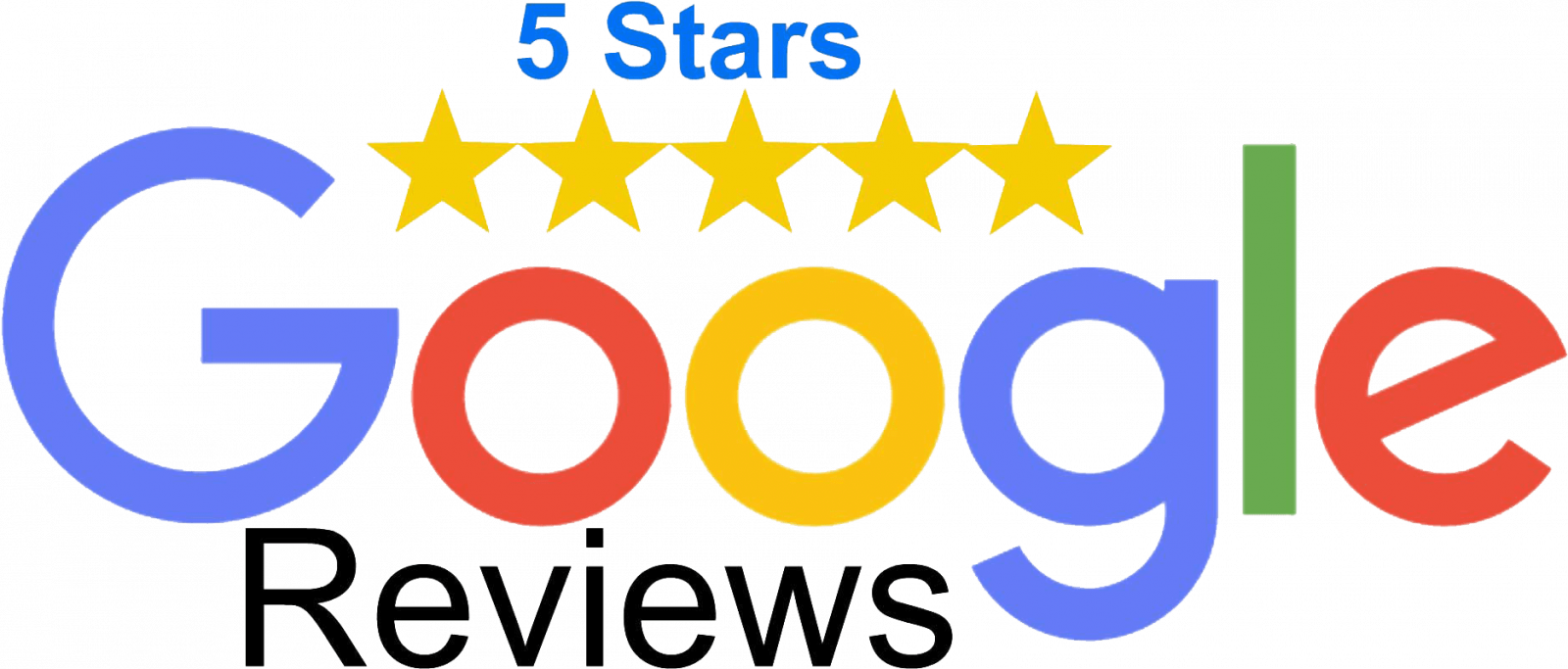 TESTED everyday by our highly valued Aussie customers who are traveling around Australia and camping in some of the most demanding outback and coastal terrain you can imagine!
ATLAS LITHIUM BATTERIES PROVIDE USERS ADVANCED DEEP CYCLE BATTERY LIFE TECHNOLOGY
We're here to help!


Freecall 1800 853 315

GET MASSIVE LITHIUM DEEP CYCLE BATTERY POWER - WHEN YOU'RE AWAY CAMPING YOU NEED TO KNOW YOU HAVE A RELIABLE POWER SOURCE!
RELIABLE AUSTRALIA WIDE DELIVERY OPTIONS




CLICK TO CALL >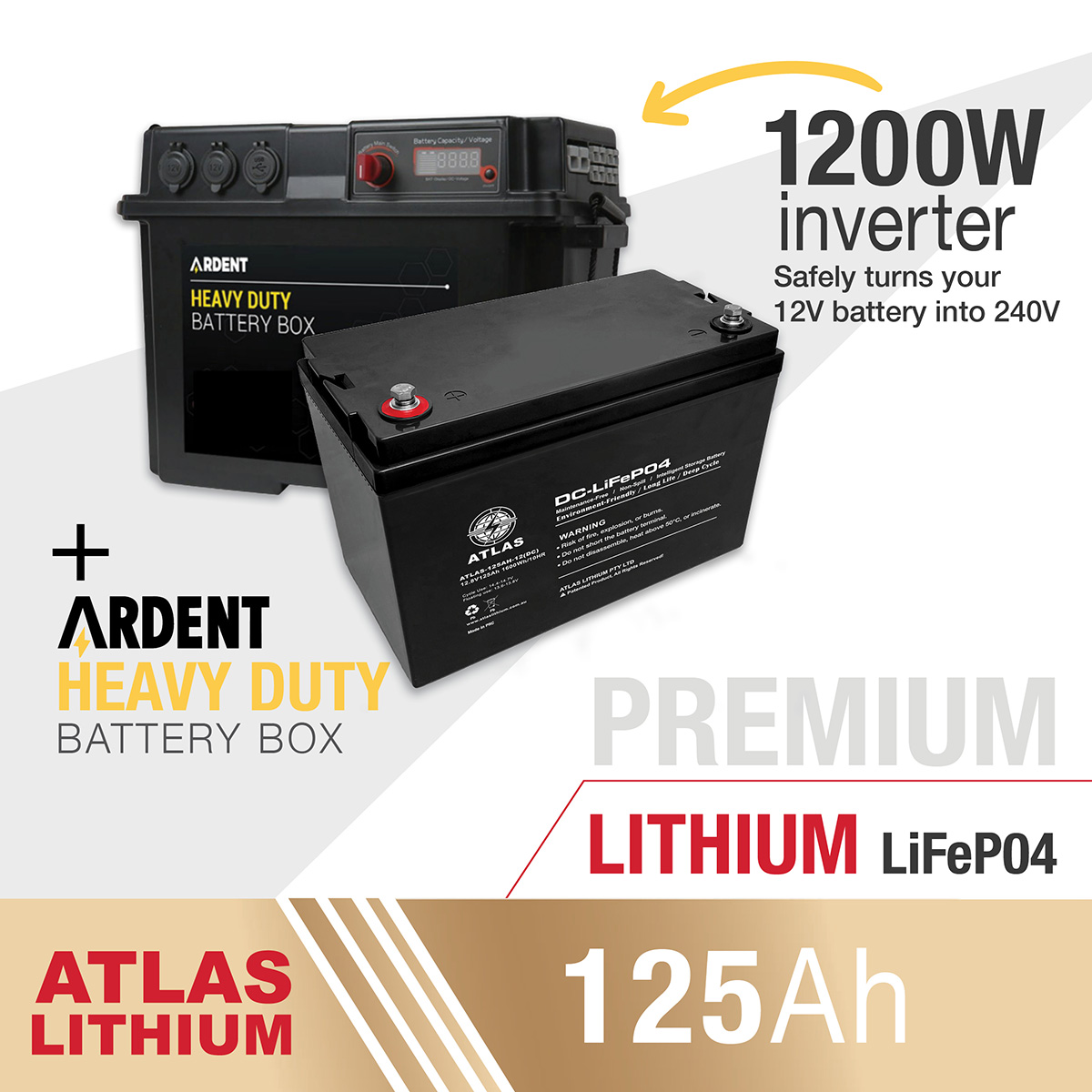 125AH ATLAS LITHIUM BATTERY & ARDENT 1200W INVERTER BATTERY BOX FEATURES:
ATLAS 125AH Lithium Deep Cycle Batteries are lightweight with huge power capacity. ATLAS has a range of Lithium Deep Cycle Battery options that deliver long-lasting power and are built to survive and thrive in Australia's toughest conditions! Atlas Lithium Deep Cycle Batteries allow you to power all your additional camping accessories like portable fridges, camping lights, and a range of other devices that you may take camping or when you hit the road in your 4WD, RV, camper, caravan, or take out your boat. The included Ardent 1200W Inverter Battery Box is a plug and play system that is simple and easy to use you just place your deep cycle battery such as the ATLAS 125AH LITHIUM into the pre-wired Ardent Battery 1200W Inverter Box and you are ready to turn your 12Volt Battery into 240V power! Get power anywhere and anytime! Stuck in a blackout ! No problems ! Charge and run all your important devices !! This battery box works by safely turning your 12V Battery into 1200W of pure sine wave 240 Volt AC - So you can run all your home comforts off the grid - with added thermal, overload & short-circuit protection for safety!
12V BATTERY POWER TO 240V ELECTRICITY CLICK & LEARN >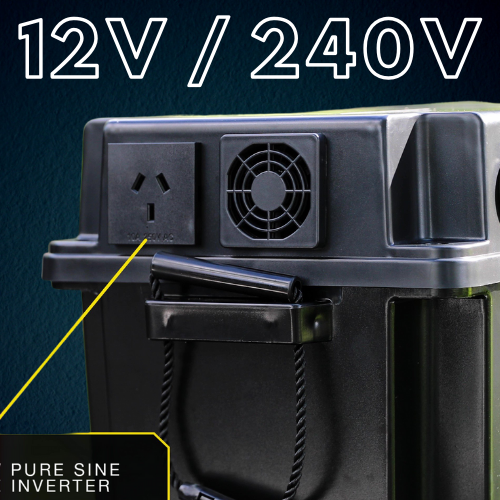 An Ardent Heavy Duty Deep Cycle Battery Box will give you reliable 12V/240V Power for all your camping and outdoor activities as it turns an ordinary battery into a convenient and user-friendly power station
POWER FOR ALL APPLICATIONS (LITHIUM)

An ATLAS LiFePO4 lithium battery can provide power for all manner of off-road vehicles and caravans; it is suitable for portable fridges and washing machines. Adding the Ardent Inverter Battery Battery Box with a built in 1200W inverter means you can plug in anywhere around Australia and still get the same type of power you get at your home! Better yet, you can now run and recharge your most sensitive devices such as drones, cameras, studio gear, computers, laptops and even Bi-PAP/CPAP machines – giving you more freedom when away camping to stay connected and tour in safety!

MAINTENANCE FREE

An ATLAS lithium battery has a zero-maintenance requirement; all you need to do is recharge the battery if it gets low during use; use either free power available from the sun and your solar panel, as a full charge is never that far away.The included Heavy Duty Ardent Inverter Battery Box will give you the best value 12V to 240V power solution. This is a great value battery box setup and perfect for those who are looking for an easy plug and play, portable power solution. With this kit you get a complete power setup and you can also use this as backup power when stuck at home during a blackout! This is a multi-functional portable power solution. That includes a lithium battery and battery box

SAFE & LIGHTWEIGHT

ATLAS lithium batteries are one of the safest ways to power your site; ATLAS batteries are lightweight, compared to many other options, and have built in carry straps, which make moving around the campsite easy. Simply place your lithium deep cycle battery or AGM Battery in the Ardent Inverter Battery Box and it will make your batteries highly functional in a range of situations. This battery box setup is perfect for those who want both battery protection and more functionality from their Deep Cycle Batteries and Lithium Batteries so there's no need to rely on powered sites.

DESIGNED TO BE USED AS A DEEP CYCLE BATTERY

ATLAS Lithium Battery models are designed and intended for use in deep cycle applications and can produce up to two times the usable power of a lead-acid battery equivalent. The included Ardent Inverter Battery Box is Constructed of durable ABS plastic this battery box is a high-quality unit that will last for many years and will cater for all your camping power requirements you can also easily connect a DC/DC charger or solar panel by plugging into one of the 50A Anderson-style ports.

RUN IN PARALLELL or SERIES

Run ATLAS lithium deep cycle batteries in a series or parallell and boost the time they can run for before needing a recharge.

PORTABLE POWER SOLUTIONS

ATLAS batteries are one of the safest ways to power your site; ATLAS batteries are lightweight, when compared to many other options, and have built in carry straps, which make moving around the campsite easy. The included Ardent Inverter Battery Box has the Highest quality internal cables mean this heavy duty battery box can handle high current loads and can be used to charge all of your vital camping devices from this single unit.

QUALITY COPPER-SILVER TERMINALS

Quality Copper-Silver Terminals means small contact resistance and high corrosion resistance. The included 1200W Inverter model Ardent Battery Box is supplied with a heavy-duty webbing strap and strong side lifting handles which can handle the battery weight, unlike top handle designs. Ardent Battery Boxes are perfect for battery storage; they are conveniently portable and include an adjustable strap so you can take them almost anywhere. Ardent Battery Boxes are ideal portable power solutions for keeping your battery out of the weather and perfect for mounting in your boat, trailer or caravan, camping setup.
WATCH OUR VIDEOS TO LEARN MORE >
ATLAS Lithium Deep Cycle Batteries
If you need reliable energy ATLAS LITHIUM 12V Deep Cycle Batteries are purpose-built specifically for these long-use applications. Unlike gel or lead-acid batteries, the ATLAS LiFePO4 battery is extremely portable and has a longer shelf-life. Using forward-thinking technology that is powering electric car giants like Tesla, the ATLAS LiFePO4 can also withstand any damage without exploding, keeping you and your family and friends safe in any event when you're out exploring the world. Atlas lithium batteries are waterproof and require no maintenance, and they are stored in a durable and damage-resistant box. LiFePO4 batteries are incredibly safe; they are light and available for a variety of uses. Using an Atlas battery is arguably the safest way to provide power for your camping trip. They don't heat up when charging and discharging and can provide a continued and consistent energy source until the last volt is drained.
GET RELIABLE POWER SOLUTIONS WITH ATLAS LITHIUM BATTERIES
An ATLAS lithium battery should be the key to your camping battery system, especially if you are going for long periods without electricity. By calculating how much charge and discharge is required, you'll be able to determine how many batteries you need to power all your devices successfully. ATLAS batteries are one of the safest ways to power your site; ATLAS batteries are lightweight, when compared to many other options, and have built in carry straps, which make moving around the campsite easy.
ATLAS lithium batteries are easily rechargeable using a 12v solar panel or DC/DC charger. With the right connections, you can even charge the battery while you are driving.

ATLAS lithium deep cycle batteries are safe to use even on the most extreme of Australian summer days, with operational temperatures of 60C before you may start to see any problems occurring (45C when stored).
An ATLAS LITHIUM DEEP CYCLE BATTERY will give you reliable and easy battery power to run items like camping fridge's, 12V lights, phones, devices and other 12V / 24V camping accessories. ATLAS lithium batteries allow customers to focus on enjoying the great outdoors. ATLAS lithium batteries have been made with the Australian outdoors in mind. They are damage and water resistant and can offer 12V at a constant discharge rate, which means you won't see a drop in power until the last drop of energy has been delivered.
WHY ARDENT IS A BEST-SELLING BATTERY BOX :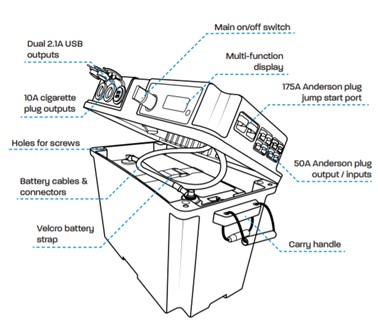 Large battery display to monitor battery charge status and voltage - Includes heavy-duty battery box with 2 x 12V outlets with 10A fuses, 1 x dual USB outlet, 4 x 50A Anderson plug inputs/outputs, 1 x 175A Anderson plug output. 1200W Pure-Sine Wave Inverter
FAQ's
Read our frequently asked questions

UPGRADE: COMPLETE BATTERY BOX KIT
Get the Bestselling 140AH ATLAS Lithium & Ardent Heavy Duty Battery Box Combo for a Complete Portable 12V Setup.
View Now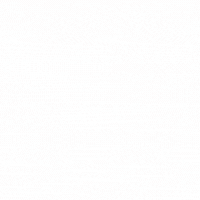 Grab a Multi-Buy Discount
Get 2 x ATLAS 140AH Lithium Deep Cycle Batteries and FREE Cables. Buy a Second 140AH Battery & Get FREE CABLES RRP $30
View Now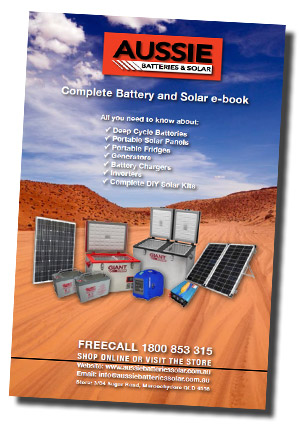 If you'd like to learn more about Deep Cycle Batteries and Solar, take a look at our free Complete Battery and Solar eBook. We've covered a lot of common questions and provided a bunch of good general knowledge information to help you make informed choices when purchasing.
ALL YOU NEED TO KNOW ABOUT
Deep Cycle Batteries
Portable Solar Panels
Portable Fridges
Generators
Battery Chargers
Inverters
Reviews
---
No product reviews yet - be the first!
Specifications
---
ATLAS LITHIUM 12V 125AH LITHIUM Deep Cycle Battery
Nominal Voltage
12V
Nominal Capacity (20HR)
125.0 AH
Dimension
Length: 330mm
Width: 173mm
Container Height: 225mm
Total Height (with Terminal): 230mm
Approx Weight
Approx 12.55Kg
Terminal
M8 Bolt Terminal
Container Material
ABS
Rated Capacity
125.0 AH
Max. Discharge Current
100A (MAX Continuous) 200A (5 Seconds)
Internal Resistance
Approx 30mΩ - Fully Charged Battery 25oC
Cell Type
Prismatic Cells

Bulk Charge

(Constant Voltage Cycle)

Initial Charging Current less than 30A.
Voltage 14.4V - 14.6V @ 25oC

Float Charge
Charge Voltage 13.6 - 13.8V
Capacity affected by Temperature

40oC (104oF) 101%
25oC ( 77oF ) 100%
0oC ( 32oF ) 93%

-20oC ( 32oF ) 65%

Self Discharge
Atlas Lithium 125AH Deep Cycle AGM batteries may be stored for up to 6 months at 25oC(77oF) and then a freshening charge is required. For higher temperatures the time interval will be shorter.
Ardent Heavy Duty Battery Box Specifications & Features
Suitable Battery Types
Lithium, AGM, Calcium, Wet, Gel
Body Materials
ABS plastic (meets UL 94V-0 standard)
Charge method
via Anderson plug input
Port

1x Dual USB output
2x Cigarette plug outputs
4x 50A Anderson plug inputs/outputs
1x 175A Anderson plug output

1 x 1000W Inverter

Max Battery Size
330mm (L) x 175mm (W) x 220mm (H)
Max Battery Weight
35kg
Box Dimensions
455mm (L) x 240mm (W) x 330mm (H)
Warranty
---


For more information, please read our full warranty policy