Giant Power 73L Portable Fridge/Freezer
SKU:

GP-YS-73A
Own it now, pay later
6 months interest free
Flexible repayments of $99.58/week, $199.15/fortnight, or $431.50/month. Learn more
Enjoy your gear now, and pay for it later! We're happy to provide the opportunity for our customers to shop with us using popular pay later options.


How it works
Buy now and pay later, with 6 months interest free. You pay over time weekly, fortnightly or monthly, whichever suits you best. Applications are quick, and get a decision in real-time.

Ordering online
Add the products you want to your cart, and select Zip as a payment option during checkout.

Ordering over the phone
Call us on 1800 853 315 and place your order with our friendly staff. Ask to pay using Zip.
Note: ZipPay is only available on orders under $1000 value, while ZipMoney is available on orders up to $10,000 value.
For terms and conditions, please refer to the Zip website
ALSO AVAILABLE

How it works
Buy what you want today, pay for it over four equal fortnightly instalments. Use your debit or credit card, get approved instantly.

Ordering online
Add the products you want to your cart, and select Afterpay as a payment option during checkout.
After your order is processed, you can log in to your Afterpay account to view your order, make payments and manage account details.
Note: Afterpay is only available on orders under $2000 value.
For terms and conditions, please refer to the Afterpay website
Overview
---
Premium 73L Portable Freezer/Fridge runs on 12/24V & 240 volt
These Premium Australian Designed 73L Portable Fridge/Freezers come with 100% Australian Warranties and are a high-tech and superior quality portable fridge/freezer that works great as a Camping Fridge, Caravan, 4x4 or Car Fridge. These Portable 12V/24V fridges are perfect for any serious tourer - whether it be in a 4x4, car, caravan, motorhome, 5th wheeler or truck our range of Portable Fridge/Freezers give you the ability to keep your drinks and food cold no matter where you go.
This is a first-class 73L portable fridge and one of the most advanced Portable Fridge/Freezers currently on the Australian market. These 73L Portable Fridge/Freezers are versitile with 12/24V & 240 volt built in and a new design that includes a superior impact resistant tempered glass surface which creates a cool touch helping to improve efficiency and is tougher than metal or plastic.
They come equipped with an advanced multi-level battery monitor that protects your vehicle battery against excessive discharging when the Fridge/Freezer is connected to 12/24V supply.
That means that if your Fridge/Freezer is operated when the vehicle ignition is switched off, the fridge/freezer switches off automatically as soon as the voltage supply falls below a set level. The fridge will then switch back on once the battery has been recharged to the correct voltage level.
These units are so smart; they have an electronic control system that will prevent polarity reversal. If the battery connection is reversed, the unit will not start or operate.
These premium 12V/24V Portable Fridges are versatile and can operate as either a fridge or freezer or both. Depending on the fridges size these fridges have multiple compartments and the ability to run one area as a fridge and the other compartment as a freezer. This range of portable fridge/freezers provide the most efficient refrigeration with low power usage.
Cooled by the industry leading Danfoss compressor and polyurethane insulation, our fridges can maintain freezing cold temperatures no matter what the ambient temperature is like outside, and all with little noise. Best of all, you can monitor and control the temperature with an easy to use digital display.
Premium 73L Portable Fridge/Freezer Giant Power
Dual compartments with individual temperature controls allow for customisable fridge, freezer, or fridge/freezer combinations
Innovative temperature controller that provides the ability to set the desired temperature level and displays information on the cabinet and set temperature
Advanced impact resistant tempered glass surface that creates a cool touch helping to improve efficiency and is tougher than metal or plastic
Extraordinary rapid freezing by the Top End extremely efficient Danfoss Compressor
This Fridge includes an ECO/MAX function that allows the compressor speed to be slowed down to increase operating efficiencies (ECO) or increase the compressor speed to provide 'quick' cool down times (MAX)
Includes 3-Stage "H","M","L" Battery Protection and a Power Low Warning
Industry leading Danfoss compressor provides quiet, efficient cooling
Thick high density 55mm polyurethane foam insulation keeps your fridge cold with minimal power usage
Digital Control with Temperature Memory and LED Display an easy to use digital display, temperature set and control
Brushed Aluminium finish is stronger than steel with heavy duty stainless-steel handles – 200KG Tie/Down Points (Triple Standard)
Runs from either 12V, 24V or 240V
Can maintain internal cabinet temperatures in extreme environments
This Portable Fridge/Freezer includes:
Protective insulation cover bag
Removable fridge baskets
12V Cigarette plug power cable
240V Cigarette socket power adaptor
Instruction Manual
The power consumption and efficiency of this 73L Premium Fridge/Freezer makes it ideal to be used in conjunction with Solar Panels to provide recharging of the DC supply. Solar Panels will provide charge to the batteries during the daylight hours even while the appliance is operating. However, this Fridge/Freezer must be directly connected to the battery. For expert, tailored, no-obligation advice on Portable Fridges email or call our friendly team on 1800 853 315
Looking for the full set-up? Check out our Complete Solar Fridge Kits and get the best Portable Fridge/Freezer on the Australian market.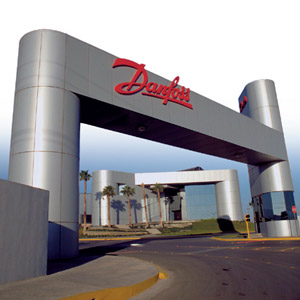 About Danfoss
Since its foundation in 1933, the Danfoss Group has based its work on the fundamental respect for efficient use of Nature's resources. The philosophy behind the first Danfoss products was to make optimum use of energy while minimizing waste, in the best way possible. Today Danfoss operates 58 factories in 18 countries, employing over 23,000 people globally.
Danfoss compressors are used in numerous applications such as white goods, mobile refrigeration, light commercial refrigeration, commercial refrigeration and air conditioning.
Reviews
---
Giant Power 73L Portable Fridge/Freezer has a rating of 4.78/5 based on 9 reviews.
2 x Giant Power Fridges (73L and 95L)
I have had my 2 fridges for over 12 months now, I have a family of six going away self sufficient for up to 3 weeks at a time. Using both fridges and freezer modes during this time on solar system. I just returned one for a slight electrical problem. 100% satisfied with the repair under warranty. I cannot recommend these fridges more to anyone wanting reliability. And yes they provided my Jayco camper trailer setup as well. Thank you guys for the complete package.

Derek Overs

on 2 April 2019
73 l Fridge/freezer
Great product so far.well made. Works really well

Peter L

on 6 February 2019
Awesome product
Had the older model to this one and it did really well.

Sam

on 23 November 2018
Giant 73L portable fridge/freezer
Delivered on time, and works well

ANDREW J

on 4 April 2018
Cold stamina
I bought and installed the Giant 73L fridge with separate freezer into my van conversion. It is only sitting on the floor unsecured as I bounce along dirt roads in National parks. I've had it 1 year through the cold of winter and heatwaves with the van locked up all day. Must have been at least 50c inside van. It is great to return to the van after a hot bushwalk knowing there are cold drinks waiting for me and steaks in the freezer.

Chris

on 13 March 2018
Write a product review
Specifications
---
Giant Power 73L Portable Fridge/Freezer
Approx Capacity
Total: 73 Litres
Fridge: 44 Litres
Freezer: 29 Litres
Approval
GS, CE, E-MARK, ROHS, SAA
Weight
31kg
Connections
DC12V/24V, AC240V
Current draw
4.6/12V 2.3A/24V (when compressor running)
Approx. 0.6-0.8A/hr at 5C (running on 12V, 30C ambient)
Cooling Range
+10oC to -18oC
Power Input
55W
Compressor
Danfoss SECOP / BD50F DC12/24V
Insulation
50mm Polyurethane Foaming
Dimensions (incl handles, latch, hinges)
811mm x 498mm x 535mm (L-W-H)
Dimensions Footprint
791mm x 468mm (L-W)
Warranty
---


For more information, please read our full warranty policy