Off Grid Solar Systems Kits and Stand Alone Solar Kits for Off The Grid Solar Energy Australia
Off Grid Solar Systems Kits for Living with Off The Grid Solar Energy Australia
Living with Off Grid Energy or Stand Alone Solar Power enables complete autonomy, and it is now easier than ever to live comfortably with off the grid solar power anywhere in Australia. Aussie Batteries and Solar is a premier provider of a full range of the world's leading stand-alone off the grid solar systems including battery storage systems, for both on the grid and off the grid energy. We have an extensive range of Stand Alone Solar Power solutions for those who are not able or are unwilling to be connected to the electricity grid. Aussie Batteries and Solar are experts in off grid and stand-alone battery storage systems for your home, business or mobile recreational needs. With Australia Wide Delivery and CEC Installation Services.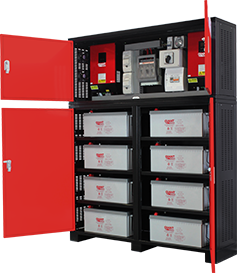 Off Grid Solar System Kits for Shed


Off Grid Solar System Kits for House


DIY Solar System Kits for Camping and Caravans


DIY Off Grid Solar Power System Kits


Complete Off Grid Solar Systems including Design and Installation


Solar Battery Bank and Solar Battery Storage Solutions
Our Off Grid Solar and Battery experts are here to help you to find the correct Off Grid Solar and Remote Power Generation solutions. Buying solar and battery storage system for your home is a long-term investment so finding the right advice on quality battery, and solar storage components is your first step towards getting the best stand alone solar setup. Stand Alone Solar Battery storage systems including your system design, size and programming are the most important elements of any Off Grid Solar system. The correct solar and battery storage system will give you reliability with seamless power, and longevity. Aussie Batteries are experts in off-grid and on-grid battery and solar solutions both big and small, and our expert team can help you to get the best stand alone power system for your needs. As experienced specialists in the field, Aussie Batteries Off Grid have installed more off-grid systems around the country than any other professionals in Australia. Aussie Batteries Off-Grid is a dedicated team of experts who are waiting to provide the best guidance, knowledge, support and pricing available on off grid and stand alone power solutions.
If you need expert, tailored, no-obligation advice on getting Off the Grid and Stand Alone Power call our friendly team of Off Grid Solar Power and Battery Storage Experts on 1800 853 315 or email our Off Grid Team to discover your options.






We install all of the major brands in off grid solar, including Selectronics, SMA, Giant Power, Schneider Electric, Fronius, and Latronics. We specialise in Off Grid Solar Kits can offer advice on the best Off Grid Solar Power system for your budget and needs. Contact us or scroll down to learn more about our range of battery storage systems, both on the grid and off the grid.
Watch our video on Off Grid Solar
Local Accredited Off Grid Installers, Near You
Aussie Batteries works directly with a quality, local, qualified installer near you, to ensure everything works seamlessly for this important installation. Having a Local Registered Installer for Off Grid Installations ensures that you have end-to-end support on the ground, anytime you need it.
With a giant network of the best people in the industry working with Aussie Batteries to deliver great products, excellent advice, quality products, and the best price – getting a free quote, is a must.
Speak with an Off Grid Expert at Aussie Batteries Off Grid to get the best quality and price anywhere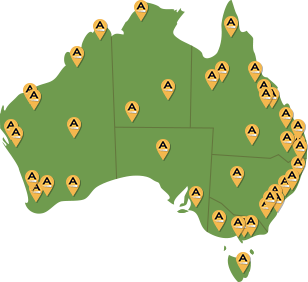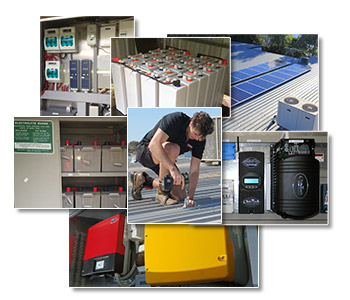 Thousands of Systems in Operation
Aussie Batteries Off-Grid has installed thousands of Stand alone power systems throughout the country, with a huge range of size, specifications and applications. The experts at Aussie Batteries Off-Grid have the experience behind them to know what to look for, how to ensure a great outcome, and how to deliver long-lasting, exceptional solutions for your off grid power needs.
Get in contact with Aussie Batteries Off Grid now, to speak with a professional Off Grid Expert, and discover how to ensure you don't run into problems in the future.
Some of our previous customers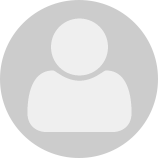 Thank you so much for this incredibly detailed quote and all the attached information. There is a lot of information for us to read through and digest so while we haven't yet finished doing that, we will soon.

I sourced a few different quotes from various companies and this is by far the most thorough and evidenced response that I had - it's really impressive.

So thank you very much - we will no doubt come back with a few questions but it may take us a few more days!

Janine

Response to quote, for a new installed complete off grid system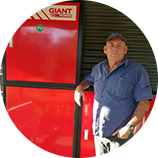 Our decision to go with Aussie Batteries was decided after spending 8 months investigating all off grid suppliers in Australia. I had meetings and inspections with all the big suppliers and found that Aussie Batteries were dedicated off grid manufacturers, and that the quality of components and workmanship and the ability to deliver exceeded all others... Everybody that looks at our system are blown away at how good the finish of the whole unit fits in with our build.

Rodd & Glenda

Off grid system
12.96kWh tubular gel battery bank, 3.12kW solar array, 4kW inverter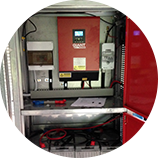 I feel as if I've entered the 21st century being able to flick a switch and have lights out on the farm. This has been one of the most rewarding steps in our build progress. ... I must say, thank you very much for the service you're offering.

Kevin Lester, NSW

Off grid system
7.2kWh AGM battery bank, 900W solar array, 4kW inverter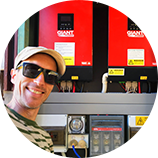 The team have a lot of knowledge and designed a few systems for us to choose that would suit our budget and system requirements. They took a lot of aspects into consideration and the result is a tailored system that has been working very well for us since installation 6 months ago. Their after sale service has been fantastic, following up to make sure the system is working correctly.

Clive & Clare

Off grid system
43.2kWh AGM battery bank, 8kW inverter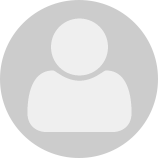 I chose to buy from Aussie Batteries because they had good Aussie service, good product, and good warranty. Life off grid is excellent, it's great having power there when you need it, eg. I can weld now and still have enough power for the house.

Michael Grasser

Living off grid for 12 years
36.9kWh tubular gel battery bank upgrade for existing system
Get a Custom Tailored Quote Now
Get a system designed specifically to your circumstances and budget, by our professional Off Grid Experts. Simply fill in the following:
One of our specialist Off Grid Experts will contact you to tailor a custom solution for your lifestyle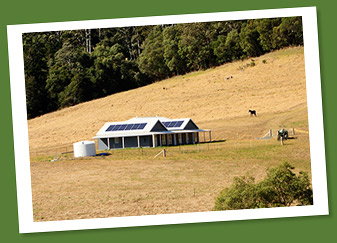 Complete Off Grid Systems
Aussie Batteries Off Grid provide complete Off Grid Systems, specifically designed to provide a seamless, long-lasting solution for your Stand-alone power needs. Tailor designed to meet your specific off-grid needs, each system is backed with the experience and knowledge of our industry leading Off Grid Experts.
Aussie Batteries and Solar's Off Grid Experts can advise you on all of the important information, specific to designing a stand-alone power system.
With a nation-wide network of accredited local installers available to do a site visit for any of your needs, Aussie Batteries and Solar can tailor design your system, from a local's perspective. By having an installer local to you, Aussie Batteries can ensure you get the perfect system for your location.
Contact us on 1800 853 315, to speak with an Off Grid Expert.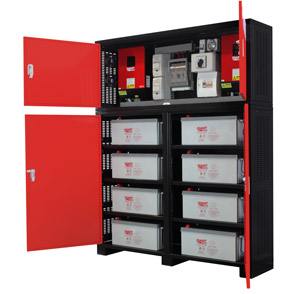 View off grid system range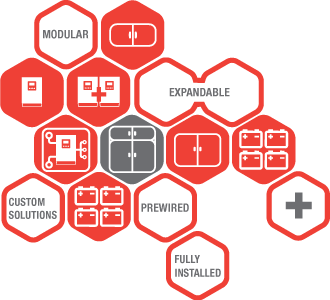 Custom Solutions Tailored to Your Needs
When calling one of our Off Grid Experts, you can expect to receive a full-assessment of the best possible solution for your specific circumstance – and this is followed up with a custom built system, delivered and installed as you need.
With a personalised tailored service, you can get the exact output usage you need, without wasting money or sacrificing your lifestyle with the wrong information.
Aussie Batteries Off-Grid also offers a Price Beat Guarantee on all complete systems; just give us a call!
Browse Off Grid Solutions