Contact Us
If you've got a question that needs answering, we're happy to be of help! Simply fill out the form below or give us a call, and we'll get back to you as soon as possible. Aussie Batteries deliver Australia Wide with Superior Warranties - 48HR Dispatch & Expert Technical Support ! We are proudly Australian Owned and Operated with decades of experience in batteries and solar for a range of power applications.
FOR EXPERT ADVICE FREECALL 1800 853 315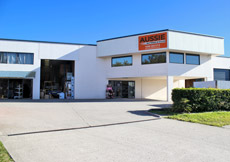 Freecall 1800 853 315
Shop Address
Unit 2, 8 Technology Drive, Warana Queensland 4575, Australia
Opening Hours
Mon - Fri: 8:30AM - 5:00PM
SHOPPING ONLINE - WE PROVIDE AUSTRALIA WIDE FAST SHIPPING DIRECT TO YOUR DOOR!