Carbon Lead Batteries
Carbon Lead Batteries are cost-effective and high-performance batteries, from the well known battery manufacturer Narada. Carbon lead are an attractive battery option for households looking to get partially or completely off the grid, providing a new level of performance for off grid power.
Narada Ultra Carbon Batteries have many advantages over other types of lead-acid batteries, such as flooded, AGM, and GEL cell batteries. The primary advantages of lead-carbon batteries are a high cyclic life of 7000 cycles (30% depth of discharge), extended lifespan of up to 20 years, and resistance to sulfation. These are some of the best off grid batteries available in the market to date.
Carbon Lead Battery Applications
Solar power generation grid/off-grid energy storage system
Renewable energy storage
Smart power grids and micro-grids system
Distributed energy storage system
Hybrid energy storage systems
Home energy storage systems
Emergency lighting system
Generator and battery hybrid energy system
Other standby, cycling system
Nominal Battery Voltage
2V
Blog Posts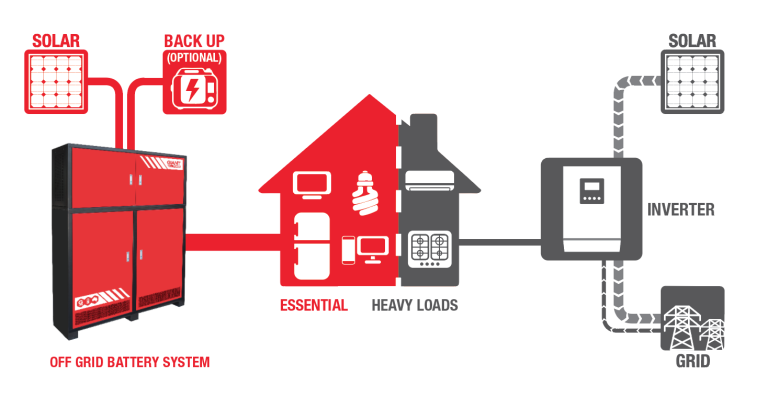 Our friends at Giant Power have been assisting the Solar Choice website in a primer on partial off-grid systems. In this article, Solar Choice discusses going partially off the grid as a... read more
View more posts
Free eBook
Learn everything you need to know about
Deep cycle batteries
Solar panels
Portable fridges
Inverters
and more!
Download now