Solar Battery Storage
Do you need high capacity Solar Battery Storage, if the answer is yes, you will find that a solar battery bank is the logical answer. We provide solar power battery storage solutions for all scenarios, whether you need a quick prefabricated battery bank ready to go, or customised solar battery storage, we can create the best options to suit your needs perfectly. Our range of solar storage options are designed using a wide variety of batteries that are best for solar, depending on what voltage, amps and cyclic life you require. All of our solar battery banks are designed by Clean Energy Council licensed system designers.
Our off grid power team can help design you a solar battery system for:
Complete off grid power systems
Hybrid power systems
Battery backup setups
Solar battery solutions
For expert, tailored, no-obligation advice, get in touch with our friendly team and find the best solar battery storage solution for your needs.
Watch our video on Battery Banks
Select battery bank voltage
120V
Blog Posts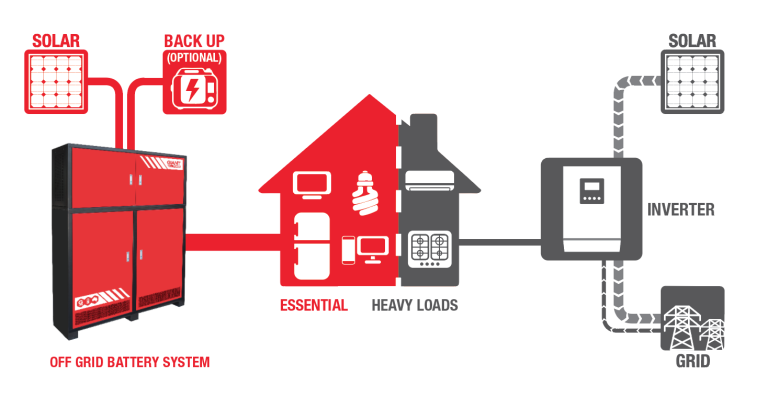 Our friends at Giant Power have been assisting the Solar Choice website in a primer on partial off-grid systems. In this article, Solar Choice discusses going partially off the grid as a... read more
View more posts
Free eBook
Learn everything you need to know about
Deep cycle batteries
Solar panels
Portable fridges
Inverters
and more!
Download now