Solar Panels For Camping
Solar Panels for Camping and Caravans
If you're looking for a solar panel for camping, solar panels for caravans,4x4 solar panels or rv solar, then we have your portable and 12 volt solar needs covered. Shop from our superb range of portable solar panel kits for camping, solar generator kits, folding solar kits or speak to an expert. If you spend a great deal of time camping you can easily create your own solar power system using portable solar panels. You can also take advantage of our Portable Solar Kits that are specifically made for camping and caravan applications. Unlike domestic solar panels, Aussie Batteries stock a large range of Portable Solar Panels that use new enhanced monocrystalline technology which provides superior solar cell efficiency. Our high quality Solar Panels are designed specifically for camping and caravans with a 12V output. Our range of 12v Portable Solar Panels are perfectly suited for the roof of your caravan, camper trailer or motor home and are designed to survive in even the harshest of conditions.
For expert, tailored, no-obligation advice email or call our friendly team on 1800 853 315
Watch our video on Solar Panels For Camping
nominal solar voltage
12v
Blog Posts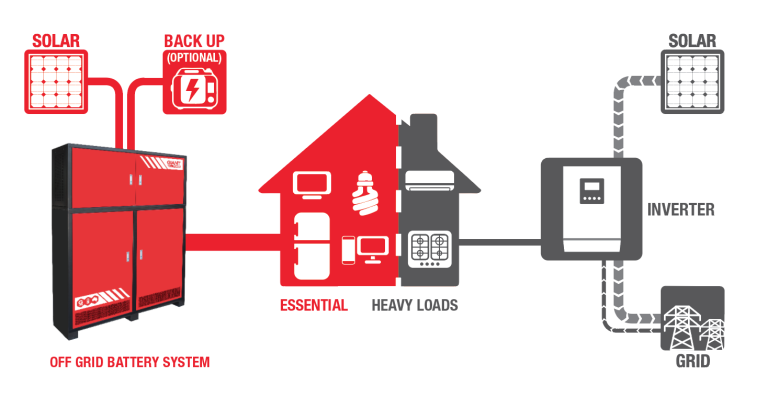 Our friends at Giant Power have been assisting the Solar Choice website in a primer on partial off-grid systems. In this article, Solar Choice discusses going partially off the grid as a... read more
View more posts
Free eBook
Learn everything you need to know about
Deep cycle batteries
Solar panels
Portable fridges
Inverters
and more!
Download now