How to Choose the Best Portable Camping Solar Panels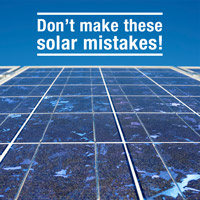 Buy the Best Solar Panels for Camping a Guide to the Best Solar Panels for Camping & Portable Camping Solar
(This also applies when buying all types of Solar Panels)
Choosing the best portable solar panels for camping can be tricky, especially when you have no idea what you're looking for!! That's why we compiled a list of the most common mistakes people make when purchasing portable solar panels, so you can avoid them when you go out and buy your own solar system for Camping, Caravan, Camper, 4WD, Boat or Recreational Vehicle.
Mistake 1: Focusing on the price tag, not the quality of the solar panel - Why cheaper solar panels are not a bargain buy!!
We all know that portable solar panels can be expensive and usually require a fair investment. With general living expenses rising steadily, it is understandable that you may want to save money on your solar panel purchase. However, placing the quality of your solar panels in the shadow of lower price tags may eventually cost you more. When it comes to buying solar panels, it is good to remember that 'you get what you pay for'. There is a reason why certain solar panels are cheaper. Cheaper solar panels usually reveal a lower performance, are constructed with less sturdy and non-weather resistant components, and show power loss because of thin cables and poor manufacturing. This means that while you may have bought a panel of 120W, it may only operate at 90W and not give you enough power. Saving money on your solar panels by neglecting their quality is not the way to go!
A high-quality solar panel should not cost you much more than the cheaper options. However, the long-term use and power that you get from investing in a good quality solar panel will be worth every cent. This is particularly the case for getting the best Solar Panels for Camping and Caravans where you need to be able to rely on the dependability of both your Solar and Battery setup.
Mistake 2: Do Not Go Shopping for Portable Camping Solar Panels Unprepared
Buying solar panels for camping (or even your house) without knowing what you're looking for will make your search that much harder. The first question you need to ask yourself is 'How much solar power do I need?'. If you don't know the answer to this question, you may end up buying a solar panel that is too small, or one that is too big for the appliances you want to run on solar power. This means you could either run out of power, or you could have saved yourself some more dollars buying a smaller sized panel.
You'll also need to consider what type of panel you prefer: mounted or portable solar panels? Do you want monocrystalline or multi-crystalline solar cells? Have you thought about purchasing solar batteries as part of your solar setup? We suggest doing a little research beforehand, so you can feel more confident with your purchase. A good place to start could be our previous blog posts 'Different Solar Cells for Different Solar Needs' and '5 Handy Solar Tips for Your Caravan'.
If you need expert, tailored, no-obligation advice on getting the best Portable Solar For Camping email or call our friendly team on 1800 853 315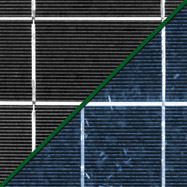 Mistake 3: Dont Buy Solar Panels with a Basic Warranty
Generally, you can expect shorter warranties for cheaper solar panels. It is best to ask what the warranty exactly covers (e.g. only solar cells or the entire panel) and how long it lasts at the time of your purchase. The more confident a company is about their products, the higher their solar power warranty will be. If you are tempted to buy solar panels with a shorter warranty, keep in mind that the panel is most likely not going to perform as well. Also remember that it is easier to claim warranty from an Australian company that builds their own solar panels than from organisations with overseas suppliers. Double checking the warranty before you buy may save you unpleasant surprises in the long run.
Mistake 4: Underestimating the importance of high quality Solar Components and Construction
Solar panels for camping and caravans need to be able to withstand the harsh Australian weather and as such it is important for them to be constructed with high quality components. Check that the cabling is thicker than 3mm; thin cabling results in voltage loss which means that your panels will be less efficient. Make sure that your new panel is constructed with an aluminium frame and sturdy legs, so your panel stands steady on the ground. Finally, ensure your panel has solar cells with a proven performance rather than the cheaper, unknown cells. This guarantees your panel will go the distance.
Mistake 5: Waiting for the latest technology to buy solar panels
Technology doesn't stand still; every year new and improved products reach the market. The solar industry isn't any different. Everywhere around the world, scientists are continuously trying to develop more efficient, thinner, and less expensive solar cells. Waiting for the latest technology to buy solar panels will most likely mean that you'll never end up buying them at all. At this stage, solar cells are quite efficient already, so a solar investment is well worth your money at any time.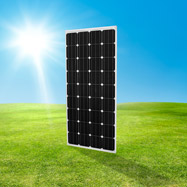 Mistake 6: Buying camping solar panels online from a company without solar expertise
In this day and age, you can practically buy and sell anything online. Companies don't really need experience in the products they're selling. Although this is easy, buying solar panels from an organisation without any solar knowledge (e.g. drop shippers) means that you can't ask any questions, it's more difficult to claim warranty, and you'll have to install your mounted solar panels yourself. Being able to contact solar experts at any given time is a major benefit!
Now that you are aware of these mistakes, we hope that you are feeling a little more confident to purchase your Solar Panels for Camping. Remember, go prepared, look for quality components, and - if in doubt - ask expert advice! If you need expert, tailored, no-obligation advice on getting the best Portable Solar For Camping email or call our friendly team on 1800 853 315

July 15, 2015 | By Aussie Batteries | Comments