Camping Fridge/Freezer Buying Guide - Camping Fridge Buying Guide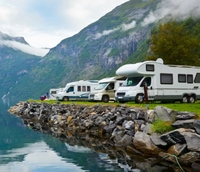 Camping Fridge/Freezer Buying Guide - Camping Fridge Buying Guide to help you to with advice on what to look for when buying or choosing a portable fridge.
Learn how to get the Best Camping Fridge! What 12V Fridge is Best? Find out why Portable Compressor Camping Fridges are so popular in Australia. Read our Camping Fridge Buying Guide for advice on how to get the best Camping Fridge for your individual needs.
You may of just read our guide to What is the Best Portable Fridge Freezer to Buy for Camping, Car, 4WD, RV or Caravans and now you are asking yourself - "How to choose the best model, size, and style camping fridge for your individual needs. There are many questions that arise when you start looking at buying a Portable 12v/24v Camping Fridge Freezer. Forget soggy fruit and Esky-tasting sandwiches, camping food has undergone a much needed update in recent years thanks to the increased popularity of camping fridges. The decision to buy a Camping Fridge is a great move as you can keep your food and drinks cold while camping, and use your fridge on the back porch as a beer fridge or extra storage on special occasions, you can also safely transport your food from the supermarket. There are so many variations of Portable Fridge products on the market that you can sometimes get overwhelmed. The first thing you need to know is that choosing the best camping fridge requires you to understand Power Consumption, Dual Battery & Solar Systems.
You may also want to look at Portable Fridge Kits that include batteries & solar panels so they are complete kits for camping rather then just a Portable Fridge Freezer by itself.
The following factors should decide the size and price of the best camping fridge for your needs:
Number of people who will be using it.
The space you have available to transport the fridge.
How much you want to spend (There is a vast range of different units from budget to premium, small to large all with quality warranties but each will suit different purposes)
If you have been trawling the web researching all the camping fridge options available, you will have found that there is a lot to learn and plenty of contradicting information.You may also have come across a range of 12v/24v Portable Compressor Camping Fridges. Many people ask, what is the difference between a 12v/24v Portable Compressor Camping Fridge and a 3-way Camping Fridges, read on an let's work out the best portable fridge for your camping trip.
Most portable fridges can be run directly from a car cigarette socket or Deep Cycle AGM Battery, freeing campers from inconvenient ice runs and keeping perishable foods (or, perhaps more importantly, beer) cold for the duration of any trip.
The Best Camping Fridges come in two main technologies: the 3-way fridge and the 12v compressor fridge. Both are able to reach roughly -40 degrees below the outside temperature and will fit comfortably into most car boots. The overall power use of your portable fridge depends what food is being stored as well as the type of insulation and cooling system it uses. State of the art insulation such as the polyurethane foam used in the Giant Power Portable Camping Fridges can maintain freezing temperatures with relatively little power usage. You can learn more about this in our previous blog about the best portable fridges for camping.
Before choosing a camping fridge, it's important to consider the types of trips you'll be making and the amount of storage you're looking for. You can always contact our Aussie Batteries & Solar with an email or call our friendly team on 1800 853 315 if you need more help choosing the best camping fridge for your situation.
These are the Top 10 Best Features To Look For In A Portable Fridge/Freezer For Camping
Compartments : Ask yourself what you're likely to put into the fridge and whether you need a fridge or freezer, or a model that can be both at the same time.
Fridge Size: Remember that your fridge needs to be able to fit in your car with enough space around it for ventilation while still leaving room for your bags and other things you'll need to cart along with you. Check the storage volume (litres) of the fridge and whether it'll hold everything you're likely to want to put in it. If you'll need to move it around, be sure to check how much it weighs as well as considering the load inside.
Temperature zones and evaporator position: Remember to check the location of the evaporator or cooling surface, as any air around it is likely to be warmer. Also, read the instructions to see if there are different temperature zones or compartments.
Battery Drain: If you're likely to run the fridge often when your battery isn't being charged, consider how much current it will draw. Five amps is quite high and one amp is quite low. Also, consider the inbuilt battery protection if you'll be using the main car battery to run the fridge – look for a model that cuts out and in again at a fairly high voltage to prevent the battery going flat. Alternatively, run the fridge off a second battery. Thermal covers are also available for extra insulation, which may help conserve battery power.
Off-road Use: Make sure the manufacturer recommends the product for off-road use, and that it has good tie-down points and can handle hills. You could also consider shock-minimisation options for the fridge, such as a foam base for it to sit on.
Controls: Check how easy the controls are to set initially, and to adjust as conditions change in order to maintain the right temperature.
Baskets: Removable baskets may be easier to use than one deep compartment that you have to reach into and search for things.
Before Your Trip there are things you can do to get the best out of your camping fridge.
So you've chosen your camping fridge and you're ready to pack up for a weekend in the wilderness. But don't hit the road just yet, in order to save energy and get your food to the required temperature, load up your fridge with supplies and run it on mains power at least a few days before you leave. This way, your food will be at a good cool temperature when you set off and the fridge's energy use is lessened. Shop the Aussie Batteries & Solar range of portable fridges or take a look at our video guide to choosing a portable camping fridge.
About 12v/24v Portable Compressor Camping Fridges
12v/24v Portable Car Fridges / Portable Compressor Fridges normally have the option to run from 12 Volt & 24 Volt power source and can also be plugged into a standard 240v power socket generally via an external or internal AC adaptor. The most popular type of camping fridge on the market, compressor fridges are best for camping as you can run them on 12v battery power and use approximately 30 amps per 24 hour period when running between zero and four degrees Celsius. If you want to run your portable fridge as a freezer (great for fishing trips!), it will use approximately 60 to 70 amps of power over the same period of time. You can see an example of what is required for a Complete Solar Fridge Kit this type of set-up is a complete battery and solar powered option perfect for getting the best out of your camping fridge and provide clean, soalr power for many otehr camping applications.
At Aussie Batteries & Solar, we stock our portable fridges from industry leaders in compressors, Danfoss. Unlike many mobile refrigeration manufacturers, Danfoss use high quality materials to create products that are both reliable and power efficient. The company has factories in 18 countries worldwide and operates with a commitment to making optimum use of energy while minimizing waste. When you're buying a compressor fridge, look for one with thick levels of insulation in its construction, such as the Giant Power Portable Fridge/Freezer which has 50mm polyurethane foaming. With such thick insulation, your portable fridge doesn't work as hard to retain its temperature and power usage is reduced. All the best portable fridge/freezers will come with a fitted cover bag, not only protecting it from knocks and scrapes but also providing another layer of cooling insulation. Portable Compressor Fridges often come as either a Single Zone Unit or you can use them as a Dual Zone Fridge & Freezer at the same time. Be very wary of paying for cheaper compressor fridges, they often have inefficient power use and can burn out easily.
About 3 Way Camping Fridges
Also known as absorption fridges, 3-way fridges use heat to provide the energy needed to power their cooling systems, which can be generated by either by LPG gas, 240v power or 12v power. The fridges often struggle to maintain cool temperatures when in hot locations and require between 120-200 amps per day – more than double the amount needed by a compressor model. Despite their high energy needs, when run on gas, 3-way fridges can reach extremely cold temperatures and have even been known to ice over. This type of camping fridge also has very few moving parts and therefore less chance of breakages when in transit.
While 3-way fridges were a camping favourite in the 1970s, they're slowly being replaced by the more advanced compressor fridge models, such as those developed by Danfoss.
WHAT MAKES OUR NEW RANGE OF PREMIUM PORTABLE FRIDGE FREEZERS SUPERIOR
Our Premium Range of Portable Fridge/Freezers are designed in Australia. These premium Australian designed Portable Fridge/Freezers come with 100% Australian Warranties and are a high-tech and superior quality portable fridge/freezer that works great as a Camping Fridge, Caravan and Car Fridge.
These Portable 12V/24V fridges are perfect for any serious tourer - whether it be in a car, caravan, motorhome, 5th wheeler or truck our range of Portable Fridge/Freezers give you the ability to keep your drinks and food cold no matter where you go.
These first-class fridges are one of the most advanced Portable Fridges currently on the Australian market. They are designed to run from a cigarette lighter socket in your car or truck making them truly versatile and incredibly simple to use. There is no need for ice or ice-packs, which means less preparation and more space inside your fridge!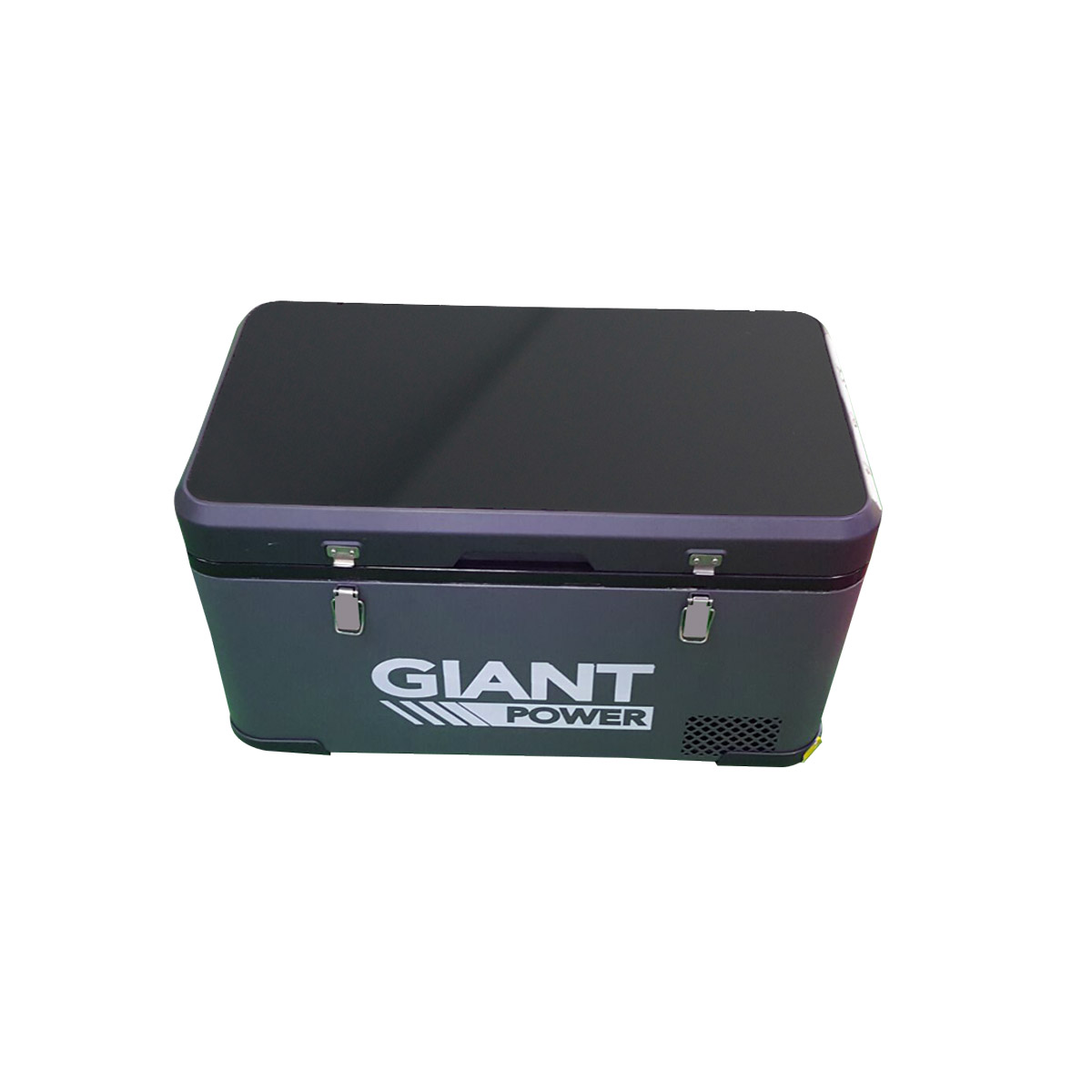 This new design includes a superior impact resistant tempered glass surface that creates a cool touch helping to improve efficiency and is tougher than metal or plastic.
They also come equipped with an advanced multi-level battery monitor that protects your vehicle battery against excessive discharging when the Fridge/Freezer is connected to 12/24V supply. That means that if your Fridge/Freezer is operated when the vehicle ignition is switched off, the fridge/freezer switches off automatically as soon as the voltage supply falls below a set level. The fridge will then switch back on once the battery has been recharged to the correct voltage level. These units are so smart; they have an electronic control system that will prevent polarity reversal. If the battery connection is reversed, the unit will not start or operate.
These premium 12V/24V Portable Fridges are versatile and can operate as either a fridge or freezer or both. Depending on the fridges size they have multiple compartments and the ability to run one area as a fridge and the other compartment as a freezer. Our range of portable fridge/freezers provide the most efficient refrigeration with low power usage.
Portable Fridge/Freezer Compressor
Cooled by the industry leading Danfoss compressor and polyurethane insulation, our fridges can maintain freezing cold temperatures no matter what the ambient temperature is like outside, and all with little noise. Best of all, you can monitor and control the temperature with an easy to use digital display.
Premium Portable Fridge/Freezer Features
Dual compartments with individual temperature controls allow for customisable fridge, freezer, or fridge/freezer combinations
Innovative temperature controller that provides the ability to set the desired temperature level and displays information on the cabinet and set temperature.
Advanced impact resistant tempered glass surface that creates a cool touch helping to improve efficiency and is tougher than metal or plastic.
Extraordinary rapid freezing by the Top End extremely efficient Danfoss Compressor.
This Fridge includes an ECO/MAX function that allows the compressor speed to be slowed down to increase operating efficiencies (ECO) or increase the compressor speed to provide 'quick' cool down times (MAX).
Includes 3-Stage "H","M","L" Battery Protection and a Power Low Warning
Industry leading Danfoss compressor provides quiet, efficient cooling.
Thick high density 55mm polyurethane foam insulation keeps your fridge cold with minimal power usage
Digital Control with Temperature Memory and LED Display an easy to use digital display, temperature set and control.
Brushed Aluminium finish is stronger than steel with heavy duty stainless-steel handles – 200KG Tie/Down Points (Triple Standard)
Runs from either 12V, 24V or 240V
Can maintain internal cabinet temperatures in extreme environments.
These Portable Fridge/Freezers include:
Protective insulation cover bag
Removable fridge baskets
12V Cigarette plug power cable
240V Cigarette socket power adaptor
Instruction Manual
The power consumption and efficiency of this Premium Fridge/Freezer makes it ideal to be used in conjunction with Solar Panels to provide recharging of the DC supply. Solar Panels will provide charge to the batteries during the daylight hours even while the appliance is operating. However, this Fridge/Freezer must be directly connected to the battery.
Looking for the full set-up? Check out our complete Solar Fridge Kits and get the best Portable Fridge/Freezer setups for camping anywhere in Australia. With Australia Wide Shipping and Super Warranties. We stock a large range of 12V Car Fridges, Portable Camping Fridge/Freezers and 12V Solar Camping Fridge Kits . If you need expert advice contact our experts via email or call our friendly team on 1800 853 315 or shop online below and get the Best Camping Fridgeswith Australian direct shipping to your door!
February 11, 2014 | By Nathan Gathercole| Comments
About Nathan
Nathan is the owner of Aussie Batteries & Solar, and has been immersed in the battery industry for many years. Growing up on the Sunshine Coast, he enjoyed taking full advantage of the spectacular outdoors on offer, and has turned this passion into a thriving business. As the saying goes, "Find a job you love and you will never have to work a day in your life".