Battery Charger
You will need a Deep Cycle Battery Charger to help avoid one of the biggest causes of battery failure, that is letting your battery go flat, and stay flat. Keeping your battery charged ensures your battery will have both a long life and prevents premature failure. Modern battery chargers have many advanced features such as charging different types of batteries at different voltages, leaving your charger on your battery indefinitely as a float charge, and even preventing desulfation with special charging cycles.
Our battery chargers are all suitable for charging AGM batteries, gel batteries (including tubular gel banks) and flooded battery types, with auto detection based on the voltage of the battery. They feature multi-stage smart charging functionality to keep your battery healthy with all the volts and amps it needs.
If you need help you may want to read our page on Which Deep Cycle Battery Charger Do I Need?
For expert, tailored, no-obligation advice email or call our friendly team on 1800 853 315 for further details about our battery range.
Blog Posts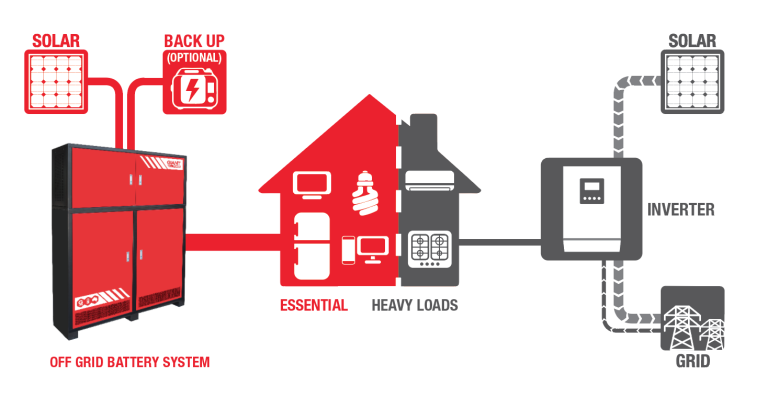 Our friends at Giant Power have been assisting the Solar Choice website in a primer on partial off-grid systems. In this article, Solar Choice discusses going partially off the grid as a... read more
View more posts
Free eBook
Learn everything you need to know about
Deep cycle batteries
Solar panels
Portable fridges
Inverters
and more!
Download now