40A Tracer MPPT Solar Charge Controller Regulator
SKU:

4210RN
Buy now, pay later
Interest free instalments
Four equal payments of $87.25/fortnight, with instant approval online. Learn more
Enjoy your gear now, and pay for it later! We're happy to provide the opportunity for our customers to shop with us using popular pay later options.


How it works
Buy what you want today, pay for it over four equal fortnightly instalments. Use your debit or credit card, get approved instantly.

Ordering online
Add the products you want to your cart, and select Afterpay as a payment option during checkout.
After your order is processed, you can log in to your Afterpay account to view your order, make payments and manage account details.
Note: Afterpay is only available on orders under $2000 value.
For terms and conditions, please refer to the Afterpay website
ALSO AVAILABLE

How it works
Buy now and pay later, with 6 months interest free. You pay over time weekly, fortnightly or monthly, whichever suits you best. Applications are quick, and get a decision in real-time.

Ordering online
Add the products you want to your cart, and select Zip as a payment option during checkout.

Ordering over the phone
Call us on 1800 853 315 and place your order with our friendly staff. Ask to pay using Zip.
Note: ZipPay is only available on orders under $1000 value, while ZipMoney is available on orders up to $10,000 value.
For terms and conditions, please refer to the Zip website
Overview
---
Tracer AN Series (40A) MPPT Charge Controller
Epever's newly upgraded Tracer AN series with common negative earth is a high quality economically priced proper MPPT controller which features up to 99% tracing efficiency. The Tracer AN Series, MPPT charge controller with its 4-stage charging (Bulk, Absorption, Float and equalisation ), can substantially increase the life of your flooded, sealed, AGM, Gel and Lithium-ion batteries.
This MPPT controller has built-in protection against reverse polarity, over-discharging, over-charing, reverse current and overload along with protecting batteries from being overcharged by the solar array.
The exterior of the unit is composed of die-cast aluminium for safe heat dissipation and general protection from wear and tear.
Tracer-AN 40A series charge controllers adopt MPPT (Maximum Power Point Tracking) technology. In any situation, it can Track the Maximum Power Point (MPP) of the solar array and obtain the maximum solar energy rapidly and accurately. It can generate up to 30% more power compared with the PWM charge controller. This series can accept max.100V Voc and work with the solar panels. The multifunction LCD display the system status vividly.
Features:
Advanced MPPT technology, with efficiency no less than 99.5%
Ultra-fast tracking speed and guaranteed tracking efficiency
Advanced MPPT control algorithm to minimize the maximum power point loss rate and loss time
Wide MPP operating voltage range
High quality components, perfecting system performance, with maximum conversion efficiency of 98%
Accurate recognition and tracking of multiple-peaks maximum power point
International famous brands of ST and IR's components of high quality and low failure rate are used, which can ensure the product's service life
Charging power and current limitation function
Compatible with lead-acid and lithium-ion batteries
Battery temperature compensation function
Real-time energy statistics function
Overheating power reduction function
Multiple load work modes
The communication port adopts professional protection chip, which can provide 5VDC power supply, and has over-current and short-circuit protection.
With RS-485 communication bus interface and Modbus communication protocol, it is available to meet various
Communication requirements in different situations.
Monitor and set the parameters via mobile phone APP or PC software
Full-load operation without any drop in capacity within the range of working environment temperature
Extensive electronic protection
Regulator
Excellent thermal design and natural air cooling
Full power output in ambient temperatures up to 45oC
Temperature compensation function
Suitable for Lithium battery type options
CE and RoHS certificate
Electronic protections:
PV reverse polarity protection
PV short circuit protection
PV over current alarm protection
Battery overcharge protection
Battery over discharge protection
Battery reverse polarity protection
Load short circuit protection
Controller overheating protection
Reviews
---
40A Tracer MPPT Solar Charge Controller Regulator has a rating of 4.33/5 based on 6 reviews.
Tracer charge controller
Excellent product excellent service

Richard Dwyer

on 13 June 2023
Solar controller
Simple to install great product

Anonymous

on 24 February 2022
Tracer
Hi. We are extremely happy with the purchase of the tracer controller purchased from Aussie batteries and solar. I just wish I had done it months before. Janet A

Janet A

on 1 October 2021
Charge controlled
Has served me well so far however the readout is a little confusing. Maybe a little more explanation in the manual would help with the battery level readings.

Mr Paul F

on 27 June 2018
Awesome piece of kit
I've just built a stand-alone PV-battery-inverter system; totally separated from the house supply, and it is powering my laptop, radio and stand lamps right now. 1K PV (4 panels), 40A MPPT Tracer, 2 of 200AH gel batteries and 1kW Redarc sine inverter. Works like a dream. I think we need a blog site to share ideas on this topic.

David B

on 12 January 2018
Write a product review
Specifications
---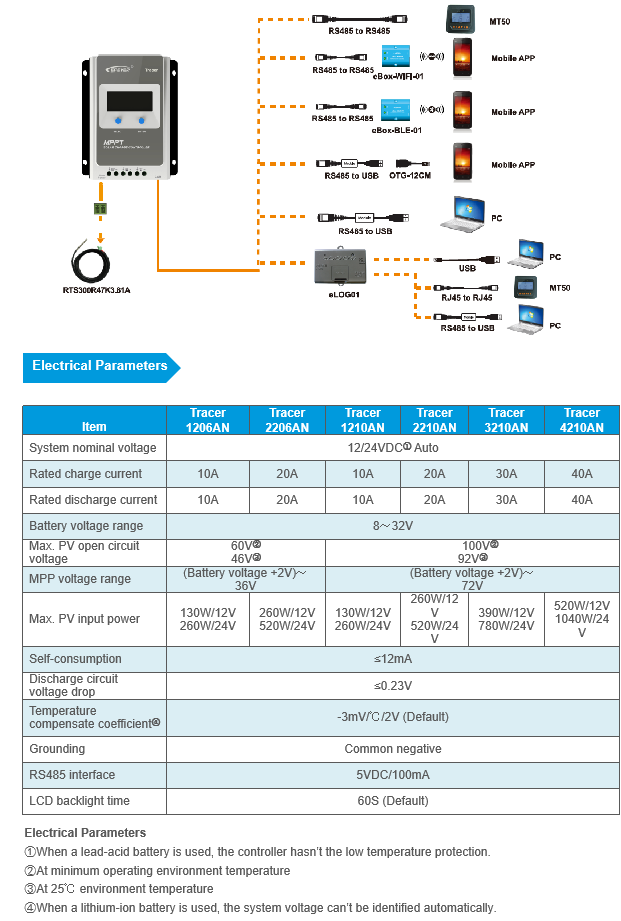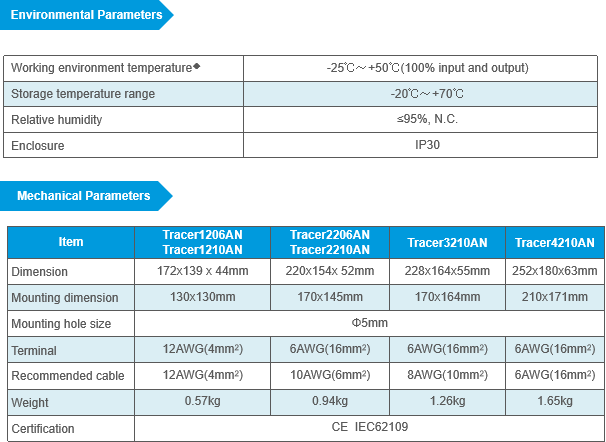 Warranty
---

For more information, please read our full warranty policy