12V Caravan Solar Panel|Motorhome RV Solar Panels| Mounted Solar Panels
Mounted Solar Panels are ideal as 12V Caravan Solar Panels, Motorhome RV Solar Panels & Camper Trailer Solar Panels. They are very popular in many 12V Caravan, 12V Camper Trailer & 12V Recreational Vehicle Solar Setups or for those looking for fixed solar panel systems for caravans, motorhomes, camping and 4WD.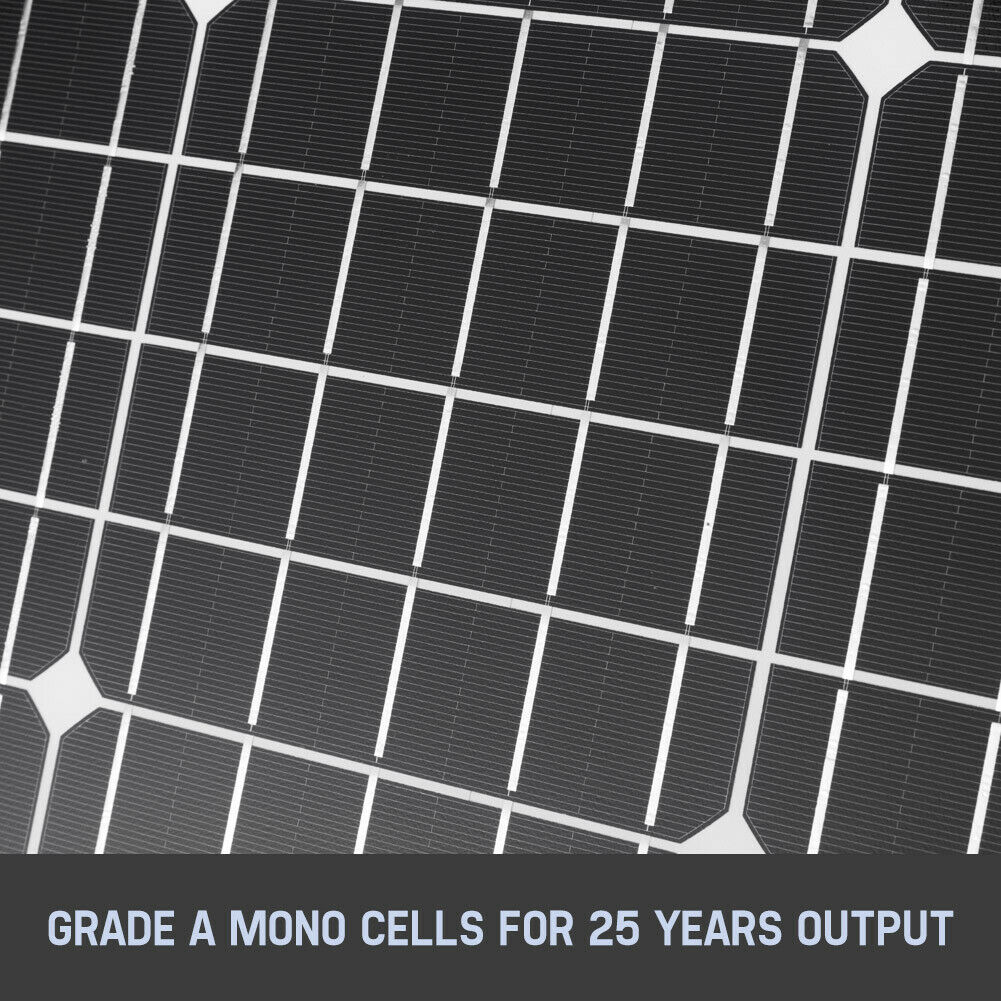 Mounted Solar Panels are ideal for use as 12v Solar Panels for Caravans as they will fit snuggly onto the roof of your RV, Camper Trailer, Caravan or Boat. Aussie Batteries & Solar stock a large range of Mounted Solar Panels including solar panels for caravan roofs, 12V solar panels for RV's, camper trailers and boats in a wide variety of sizes and wattages. Our range of Mounted Solar Panels are custom designed and manufactured using A-grade solar cells.
All of our mounted solar panels are constructed with heavy duty hail proof glass, anodised aluminium frames (guaranteed not to rust) and come with a 25-year performance warranty as standard. Using mounted solar for your caravan solar system set-ups is the best option for solar power systems that are quiet, do not smell and can last for 20 years or more.

If you need no-obligation advice on solar panels for caravans or a portable 12V/24V camping solar setup or solar accessories EMAIL or call our expert team on 1800 853 315 our experts can help you to get the best Solar Panel for your Caravan.
Aussie Batteries and Solar Specialise in Portable 12 Volt Solar Panel Camping Setups. Shop Online for Caravan Solar Panels with Australian Direct Delivery and Shipping to your door!
Most modern caravans or motor homes come pre-installed with a 12-volt or 24-volt battery system. These systems are generally charged by the vehicle's alternator while the engine is running and often utilise a 230-volt battery charger to maintain the battery when connected to the grid. However, in a remote location (like most National Parks) 230V is generally not available so you will need an alternative power supply. Often running a generator or the engine is the only way to re-charge the batteries which of course destroys the desired benefit of camping remotely. Mounted Solar panels are a brilliant way to keep your batteries charged while enjoying the serenity of nature.
Read more
Watch our video on Mounted Solar Panels
nominal solar voltage
12v
Blog Posts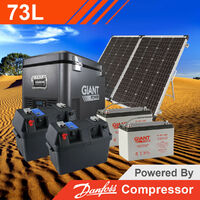 HOW TO GET THE BEST SOLAR POWER SETUPS FOR REMOTE CAMPING - The ultimate guide on how to get the best Solar for Camping and Solar Panel Camping Setups. Solar Power for Camping Explained:... read more
View more posts
Free eBook
Learn everything you need to know about
Deep cycle batteries
Solar panels
Portable fridges
Inverters
and more!
Download now