Caravan Batteries | Batteries for Caravans & Motorhomes Australia
Caravan Batteries & Caravan Battery Systems Australia. Are you looking for the best Caravan Batteries and Caravan Battery Systems including 6Volt & 12Volt Deep Cycle Batteries for Motorhomes and Caravans Australia Wide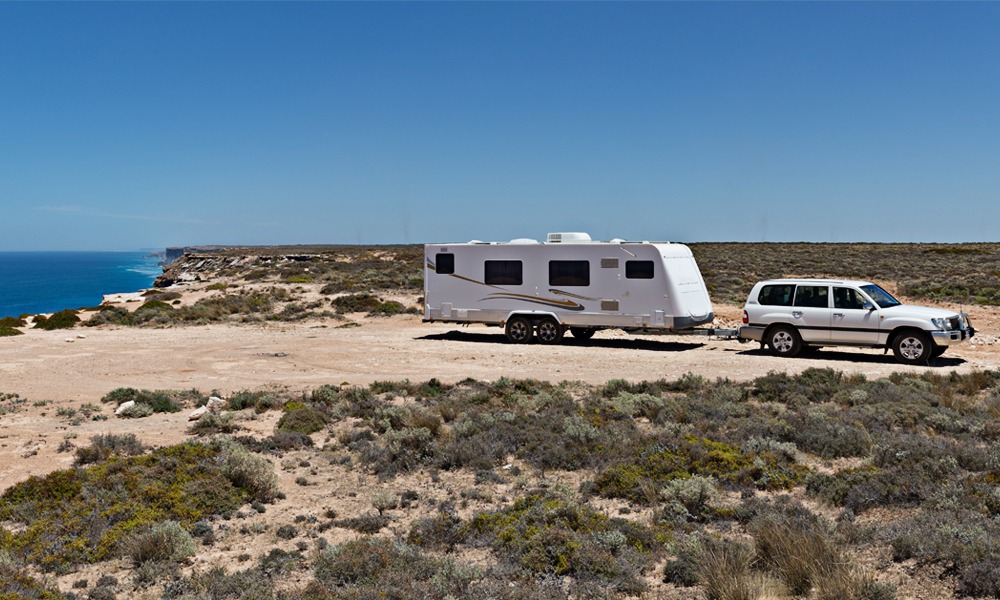 Aussie Batteires & Solar understand the need for reliable Deep Cycle Batteries for Caravans, RVs, Motorhomes and 4WDs. Aussie Batteries and Solar are the experts in gearing you up with a camping or caravanning battery power solution that will suit you and the way you camp. We are specialists in 6 Volt Battery and 12 Volt Deep Cycle Batteries for Motorhomes and Caravans, including dual batteries and all of the 12 volt battery accessories that you'll need to get reliable power solutions for your adventures around Australia. Understanding what type of battery your caravan needs is essential before hitting the open road. The battery power requirements for Caravans and RV's will most often come down to your individual setup and what equipment you want to power when you are away on the road on your camping and caravan adventures. Aussie Batteries & Solar are experts in Caravan Batteries & Caravan Battery Setups including Deep Cycle Batteries for Caravans. We stock a large range of reliable Deep Cycle Batteries for every purpose and at the best prices. Need a deep cycle battery for your Caravan, RV, Motorhome or 4WD we stock a full range of Caravan Batteries for all your possible Deep Cycle power applications. Need expert advice ? Freecall our Caravan Battery & 12 Volt Power experts on 1800 853 315 or view our batteries range online below. Aussie Batteries can supply a range of high quality batteries for caravans, camping, rvs, 4WDS, marine, solar, tools and all your 12Volt or Off Grid Power needs! We deliver quality Caravan Batteries to your door Australia Wide!

Buy Batteries for your Caravan, Camping, Camper Trailers, Camper Vans, Motor-homes, Marine, 4WDs & Off Grid Solar. Call the experts at Aussie Batteries and Solar for AGM Batteries, 12V Deep Cycle Batteries & AGM Deep Cycle Batteries WE DELIVER RV, 4WD, CARAVAN BATTERIES - DIRECT TO YOUR DOOR!
Learn more about why Aussie Batteries range of Deep Cycle Batteries are one of Australias best selling AGM Batteries because of their high capacity, exceptional deep-cycle resistance and the highest levels of safety and operational reliability. If you need expert, tailored, no-obligation advice for Caravan Batteries in Australia email or call our friendly team on 1800 853 315 or download and print our battery Deep Cyle Battery Power Estimator to help you work out the best Deep Cycle Battery for your application. Need a Deep Cycle Battery Bank for Solar or looking for great deals on Solar for Camping or 12V Accessories.
BROWSE OUR FULL RANGE OF 12 VOLT - OFF GRID POWER - CARAVAN BATTERIES & SOLAR PRODUCTS - AUSSIE BATTERIES & SOLAR
Blog Posts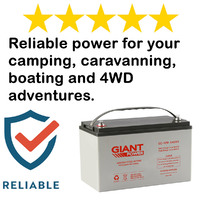 How to get the best Battery Boxes and Portable Power for Camping including Battery Power Packs for Camping - A guide to using a Battery Box for Camping and 12 Volt Battery Box Setups for Camping - Everything you ... read more
View more posts
Free eBook
Learn everything you need to know about
Deep cycle batteries
Solar panels
Portable fridges
Inverters
and more!
Download now