The new home of Giant Power online.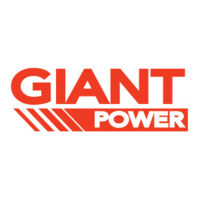 Giant Power is one of Aussies Batteries most popular battery brands with its range of AGM deep cycle batteries. But did you know that Giant Power now has its own home online at www.GiantPower.com.au.
The new Giant Power sites includes:
- A directory of the Giant Power Product Range.
- Full product data sheets.
- Details on AGM Batteries, Front Terminal batteries and Carbon lead batteries.
- A new Giant Power Blog.

More features will be coming to GiantPower.com.au soon. So if you are an existing Giant Power customer or thinking about purchasing a Giant Power Battery visit www.GiantPower.com.au.
July 5, 2021 | By Aussie Batteries | Comments