How Do I Work out What Size Inverter I Need?
Lots of people are uncertain about the size of inverter they actually need. Our latest Q&A video explains what you need to consider when purchasing an inverter, such as the number and type of appliances you want to use, and the battery size. Smaller items (e.g. laptops) need a smaller inverter whereas power hungry appliances (e.g. air conditioning) will need a substantial inverter and batteries that can hold enough stored energy to power these items.
December 2, 2014 | Comments
Blog Posts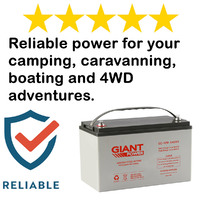 How to get the best Battery Boxes and Portable Power for Camping including Battery Power Packs for Camping - A guide to using a Battery Box for Camping and 12 Volt Battery Box Setups for Camping - Everything you ... read more
View more posts
Free eBook
Learn everything you need to know about
Deep cycle batteries
Solar panels
Portable fridges
Inverters
and more!
Download now