How Much Battery Power Does My Appliance Need?
Deciding how much battery power to take with you on your next camping trip can be difficult. Fortunately, there is an easy formula to work out an estimate of how much battery power you need. In this video, our expert shows you how to discover your appliance's power consumption with the aid of a wattmeter.
May 4, 2015 | Comments
Blog Posts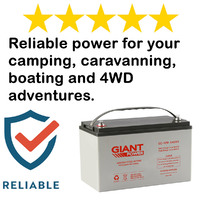 How to get the best Battery Boxes and Portable Power for Camping including Battery Power Packs for Camping - A guide to using a Battery Box for Camping and 12 Volt Battery Box Setups for Camping - Everything you ... read more
View more posts
Free eBook
Learn everything you need to know about
Deep cycle batteries
Solar panels
Portable fridges
Inverters
and more!
Download now