How to Check Your Battery Charge Level and Troubleshoot Issues
Checking the charge level of your deep cycle battery is fairly easy. Our expert explains how you can measure the voltage using a multimeter, volt meter, or watt meter. He'll also explain how to find your battery's charge level and how this information will help you to troubleshoot problems.
March 4, 2015 | Comments
Blog Posts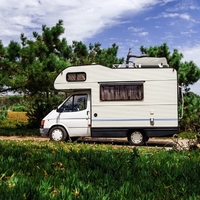 Motorhome, RV & Caravan Batteries - What are the most popular Batteries for Caravans, RV's & Motorhomes ? Let's look at your options when it comes to getting the best power solutions and w... read more
View more posts
Free eBook
Learn everything you need to know about
Deep cycle batteries
Solar panels
Portable fridges
Inverters
and more!
Download now