What Makes an Off Grid System?
Off grid living is a dream that many people would like to achieve, but what exactly is needed for a life off grid? Our expert explains which devices you need for your stand-alone solar system. Have a look at our video to find out more information.
May 12, 2015 | Comments
Blog Posts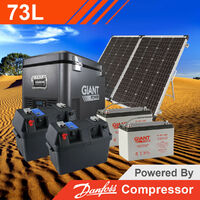 HOW TO GET THE BEST SOLAR POWER SETUPS FOR REMOTE CAMPING - The ultimate guide on how to get the best Solar for Camping and Solar Panel Camping Setups. Solar Power for Camping Explained:... read more
View more posts
Free eBook
Learn everything you need to know about
Deep cycle batteries
Solar panels
Portable fridges
Inverters
and more!
Download now