12 Volt Battery & 12V Battery Systems –Shop 12 Volt Batteries Online- 12V Battery Setups
12V Battery & 12V Battery Systems. Shop for reliable 12V Battery Power Setups with Australia Wide Delivery
Need a 12v Battery or deep cycle battery to power all your external electrical appliances. Aussie Batteries are the experts in 12V Batteries and 12V Battery Systems in a range of 12V Battery Setups for many different applications. We can help with getting the best 12v battery or second battery for your 12V dual battery setup. Shop our Bestsellng 12v Battery Range Online!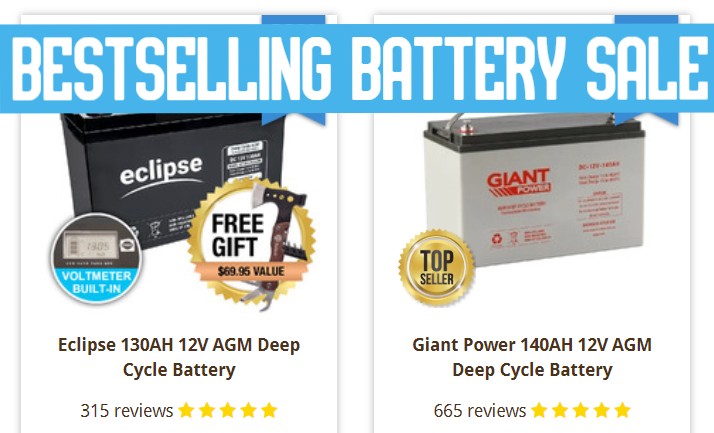 Aussie Batteries have a range of Dual Battery Systems and 12 Volt Battery Setups and we stock a large range of reliable 12V AGM Batteries and Solar Kits for every type of 12 Volt Power Setup at the best prices. If you need a 12 Volt System for your Camping Setup - no worries, give our team a call and get a free quote. We stock a full range of 12V Battery Systems for all your possible 12V Power energy needs.
Need Expert Deep Cycle Battery Advice? First-time user? FREECALL our Aussie Deep Cycle Battery team today 1800 853 315. Our 12V Battery experts will provide 12V AGM battery & deep cycle battery power advice and can talk you through your deep cycle battery setup & provide an Obligation Free Quote - find out how we can help you with a range of high quality 12V Battery Systems for 4WDS, RV's, motor-homes, caravans, camping, marine, solar, tools and all your 12Volt or Off Grid power needs! Find the best battery for your needs with our huge range of 6V - 12V batteries, 4WD, marine, deep cycle, camping & household batteries. We stock an extensive range of purpose designed, 12V AGM batteries.

Buy 12V Battery Systems online including batteries and solar for your RV, Motorhome, Caravan, Camping, Camper Trailers, Camper Vans, Marine, 4WDs & Off Grid Solar. Call the experts at Aussie Batteries and Solar for AGM Batteries, 12V Deep Cycle Batteries & AGM Deep Cycle Batteries.
WE DELIVER 12VOLT BATTERY SYSTEMS - DIRECT TO YOUR DOOR - WITH EXCEPTIONAL WARRANTIES - EXPERT SUPPORT - AUSSIE BATTERIES & SOLAR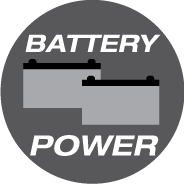 Learn more about why our Deep Cycle Batteries are one of Australias best selling AGM Batteries because of their high capacity, exceptional deep-cycle resistance and the highest levels of safety and operational reliability. If you need expert, tailored, no-obligation advice for 12V Battery Systems for RV's and Motorhomes or anything inbetween EMAIL or call our friendly team on 1800 853 315 . You can also download and print our Battery Power Estimator to help you work out the best Deep Cycle Battery for your application. Need a Deep Cycle Battery Bank for Solar or looking for great deals on Solar for Camping or 12V Accessories.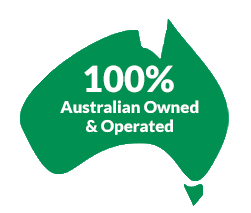 BROWSE OUR FULL RANGE OF 12 VOLT BATTERIES FOR 12V SYSTEMS - OFF GRID POWER - BATTERIES & SOLAR PRODUCTS
Are you ready to replace your old 12 Volt Battery System ? We have a wide range of products to fit your needs, and we offer free expert phone support to help you to get the best 12V battery setup and start reaping the benefits of reliable power! Save $$$$ and shop our Current Battery Sales Online or browse through our new arrivals and bestselling battery offers!
nominal solar voltage
12v
More information about 12 Volt Battery Systems & 12 Volt Battery Setups
12V batteries are the heart of many camping setups. Whether you are using a dual battery system in the back of a 4WD, or you have batteries in your camper trailer, caravan or RV, they are used everywhere for running a heap of different appliances. A good 12V system makes camping much more comfortable. Learn more about 12V Batteries from the Battery University or this Guide by Phil
Blog Posts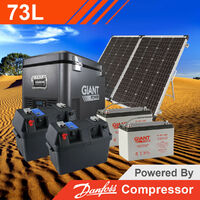 HOW TO GET THE BEST SOLAR POWER SETUPS FOR REMOTE CAMPING - The ultimate guide on how to get the best Solar for Camping and Solar Panel Camping Setups. Solar Power for Camping Explained:... read more
View more posts
Free eBook
Learn everything you need to know about
Deep cycle batteries
Solar panels
Portable fridges
Inverters
and more!
Download now